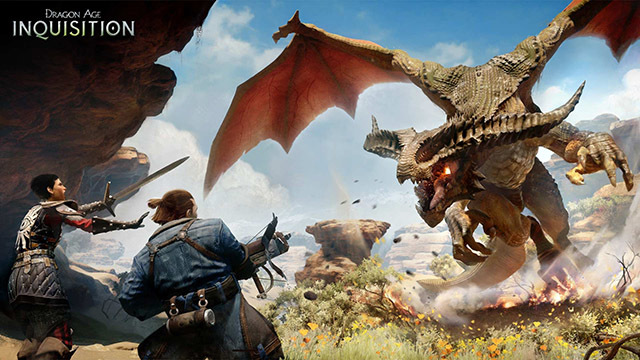 Electronic Arts and Microsoft are offering Xbox Live Gold members on Xbox One the chance to try out Dragon Age: Inquisition for free.
The trial is available from now until March 16 and carries a six-hour time limit, similar to the trial offered to EA Access subscribers at launch. However, if you've been on the fence about jumping into BioWare's latest adventure then this will be the perfect thing to help make your mind up.
If you try out the free trial and end up getting hooked then you can also pick up Dragon Age: Inquisition and its deluxe edition at a discounted price until March 16 as part of this week's Deals with Gold. Tomb Raider: Definitive Edition, Murdered: Soul Suspect, and Ryse: Legendary Edition are also discounted this week.
"Dragon Age: Inquisition gives fans exactly what they've been clamoring for: an enormous adventure across a multitude of sprawling environments, but still laced with the series' signature blend of political intrigue and character-driven emotional undercurrents," Chris wrote in our review, which you can read here.
Find out what kind of Inquisitor you are w/ a FREE trial of @DragonAge: Inquisition [M]: http://t.co/gWCLNuzPPC pic.twitter.com/TPmo5AM1Qv
— Xbox (@Xbox) March 10, 2015
http://www.egmnow.com/articles/news/dragon-age-inquisition-free-trial-now-available-for-xbox-live-gold-members/