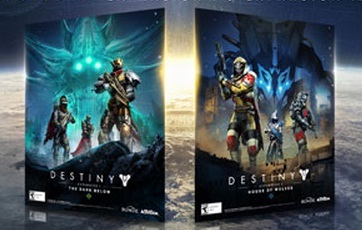 Destiny's second expansion, House of Wolves, will be available on May 19th, Activision and Bungie announced today.
Bungie teased today's announcement earlier this month as House of Wolves is expected to feature a new Awoken storyline, an exclusive Raid, 3 new Crucible maps, a new Fallen Strike, and hundreds of new weapons, armor, and gear. The story will involve hunting the Fallen Members of the House of Wolves who betrayed the Queen of the Reef.
The House of Wolves DLC is included in the Destiny Expansion Pass, but for those who prefer to purchase their expansion packs a la carte, it'll be available for $20.
A trailer for today's announcement will go live later today. Once it does, we'll be sure to include it in this story.
Official Destiny Expansion II: House of Wolves Prologue