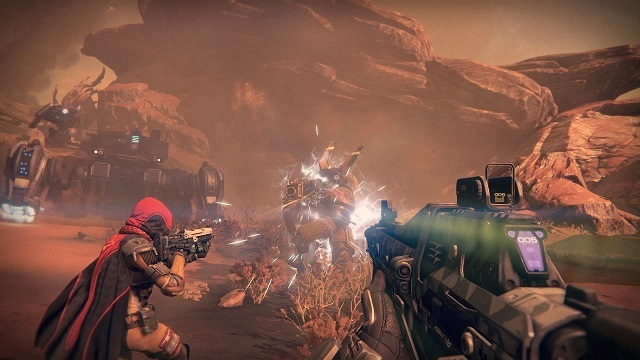 The public beta for Bungie's shooter Destiny will begin in July, Activision Publishing CEO Eric Hirshberg announced during the publisher's first quarter earnings call.
Activision had previously announced that the beta would begin this summer. Back in November 2013, Bungie confirmed that the Destiny beta would be available first for PlayStation 3 and PlayStation 4 owners. At the moment, the only guaranteed way to get into the beta is to pre-order the game.
Yesterday, Bungie released a new video for the game showcasing some of the weapons, armor, and loot that will be available.
Destiny is set to launch September 9 for PlayStation 3, PlayStation 4, Xbox 360, and Xbox One.