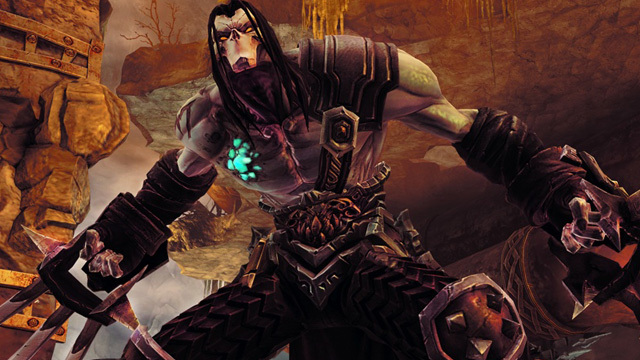 It appears that Nordic Games is working on a remastered version of Darksiders 2 for PlayStation 4, according to an Amazon.com listing.
A listing for Darksiders 2: Definitive Edition recently appeared on the retailer's website with a placeholder release date of December 31, 2015. The listing doesn't feature any box art or a description of how the game will be updated.
A number of other Nordic Games titles were also discovered on Amazon.com (via NeoGAF), including Legend of Kay HD, The Book of Unwritten Tales 2, MX vs. ATV: Supercross Encore Edition, and ArcaniA: The Complete Tale.
Darksiders 2 originally launched back in 2012 under the THQ banner before Nordic bought the rights in 2013.
Back in May last year, former Vigil Games creative director and artist Joe Madureira confirmed that the Darksiders franchise was not dead and that new owners Nordic were committed to continuing the series.
http://www.egmnow.com/articles/news/darksiders-2-definitive-edition-listed-for-playstation-4/