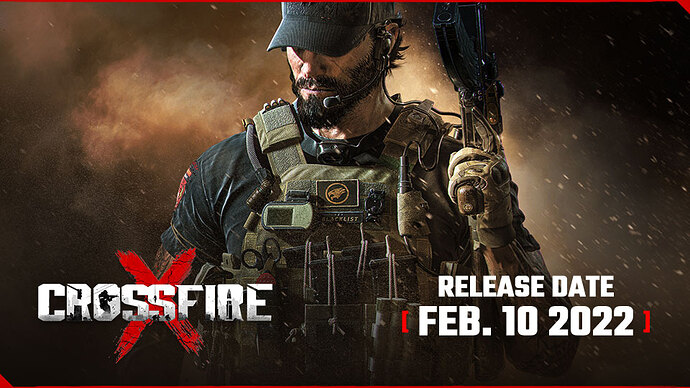 Developer SP kampanje: Remedy
Developer multiplayera: Smilegate
Žanr: FPS
Datum izlaska: 10.02.2022
Platforma: Xbox Series S|X exclusive (takodje Xbox One)
Multi je F2P.
SP nažalost nije u game pass.
U game passu je pristup nekoj operaciji, šta god im to značilo.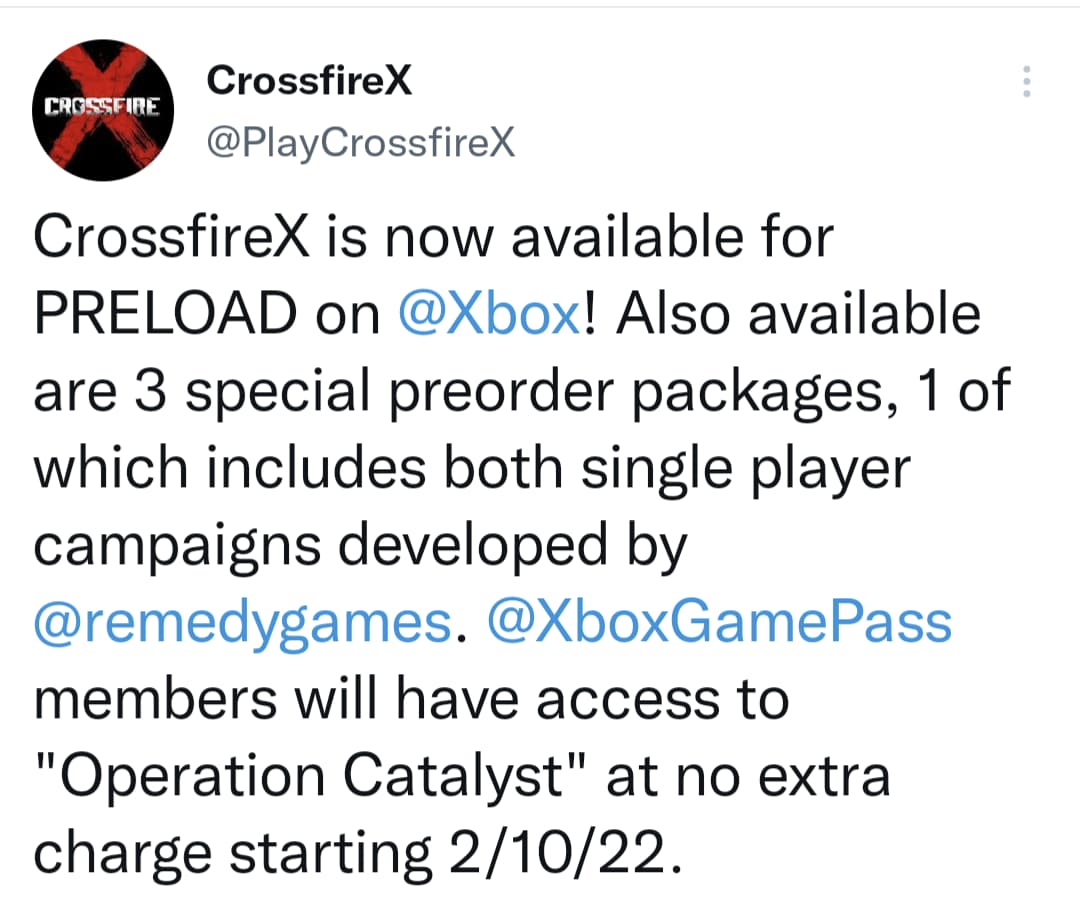 Klasika daju malo da onjušimo SP, nego ovo je jako zanimljiv ulet Remedy-a, mislim da im je ovo prvi FPS koji prave?
Mogli bismo da probamo. Da pokažem Stevi dve tri stvari

Zanimljivo da je ovo console exclusive. Mislio sam da sve njihove ekskluzive idu i na pc.
Igrao sam još mislim predprošle godine Betu za ovu igru, i iskreno nije bilo ništa posebno. Pogotovo kontrole su bile jako čudne. Mislim da su zato i ovoliko odugovlačili sa releasom.
Super što je F2P. Da vidimo šta se od tada promenilo.
Sad upalih box da baš bacim pogled, preorder SP ultimate kampanja 350 dinara na Argentini…
CrossFire je dostupan na PC-u 2011. u Evropi,a prvotno je izasla 2007. za korejsko trziste, 2008. za kinesko i 2009. za americko
Mislim da nije ista igra.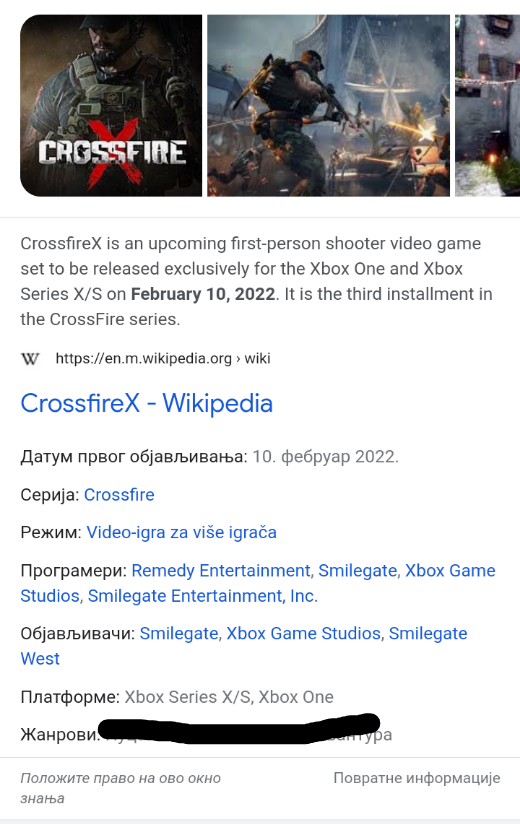 "Ista" je igra, u smislu da imaju isto ime tj. ista franšiza. I tu se sličnost završava.
CrossfireX is a first-person shooter and the console version of CrossFire (2007).
CrossfireX is the new version of the game exclusively for the Xbox family of consoles, while Crossfire HD is a remastered version of the original game for PC
Remedy Provides a Brief Update on CrossfireX, Crossfire HD, & Other Projects.