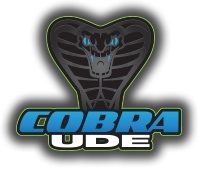 [source: GaryOPA @ maxconsole.com] The Nintendo Wii U 'scene' is on fire these days, first we had 3k3y announcing their Wii U ODE is back on track, and we had some leaks of exploits that might help getting 'homebrew' running on the Wii U and now we have great news that Cobra is bringing out a Wii U ODE also, here is the announcement:
Cobra UDE website is launched!
http://www.cobra-ude.com/
Cobra UDE, the Ultimate Drive Emulator for WiiU!
We're coming to the WiiU scene, offering the Ultimate Optical Disc Emulator! The Cobra UDE works on all regions and WiiU motherboards.
FEATURES:
Ultra compact size
Designed in Europe
Supports all WiiU regions and motherboards
Upgradable high speed ARM MCU and FPGA engine
Solderless installation
Low power consumption
Assembled at a high tech facility
High quality
World class tech support
High speed USB 2.0 support
Izvor: http://www.teamx360.co.uk/showthread.php?2435-Cobra-UDE-Announced-for-the-Wii-U
Sent from my iPhone using Tapatalk