Ok, kopirali su neke delove bf-a… Ali i dalje je igra kamperska, nisu u opste napredovali… Na snimku kampuju od prve sekunde… A druga stvar koja mi nije jasna, zasto su nazvali next gen? Znaci, nema poboljsanja od bo2… A sto se tice poboljsanja igre, kreiranje i sve ostalo oko lika vec ima u BF-u, sto se tice oruzija, isto je kao u bf-u… Tako da sve sto ce da se vidi, vec se sada moze koristiti… Jedino sto se moze nazvati napretkom, je onaj rat izmedju klanova… Sve ostalo, je samo kopiranje iz predhodnih delova…
Call of Duty engine blamed for lack of female fighters (until now)
Call of Duty: Ghosts is the first game in the franchise that lets you play as a female soldier. According to Infinity Ward executive producer Mark Rubin, tech was to blame for the all-male roster so far.
"Our previous engine would not handle that," he told Kotaku. "The way memory worked in the previous engine, it never would have been able to do that. When we got a chance to re-tool the engine completely, that gave us the opportunity to make the change that we could have character customization. That then gave us the opportunity to do female characters."
Of course, Ghosts uses a "next-gen engine," according to Activision.
With tech no longer being a limiting factor, it simply made sense for Ghosts to offer female playable characters, Activision senior producer Yale Miller told Shacknews. "I think it makes sense. There are females in the military, there are females in combat, so when they went down the path of having character customization, it just made sense to have female characters. Obviously, I've been asked the question on previous games, like Black Ops 2, 'Are you going to put a girl in the game?' from both female gamers and female military. It makes sense. They're in combat, so if you're making soldiers, you should be able to make a female soldier."
Call of Duty: Ghosts will not launch with microtransactions
Call of Duty: Ghosts is said to feature over 20,000 different options to customize your multiplayer character. Many of these customizable items will be cosmetic, which, of course, raises the possibility of microtransactions. But unlike Black Ops 2, it doesn't appear that Ghosts will sell any of those cosmetic goodies–at least not at launch.
"At this point right now, all the stuff we're talking about is all stuff that will be on the game disc," Activision senior producer Yale Miller told Shacknews. "There are going to be a few premium items tied to the Prestige Edition and a few retail exclusives, but the vast majority are going to be via Squad points. You play, you earn XP, you'll unlock it."
There are a few items that will be off-limits, but rather than have players pay real money for them, Activision will give players a chance to win them in-game. "There are also a few things that are not going to be available and the only way you'll get them is by winning a Clan War," added Miller. Some of these winnable items will get passed along, with Miller likening them to the Stanley Cup. "Some of those things, you'll hold onto and be able to rock until the next Clan War."
Upravo to i ja kazem next gen igra,a kretanje je indenticno s proslim nastavcima trzaj oruzja takodje,a sto se tice create soldier o tome necu vec cu reci BO 1
Sent from my LG-P880 using Tapatalk 2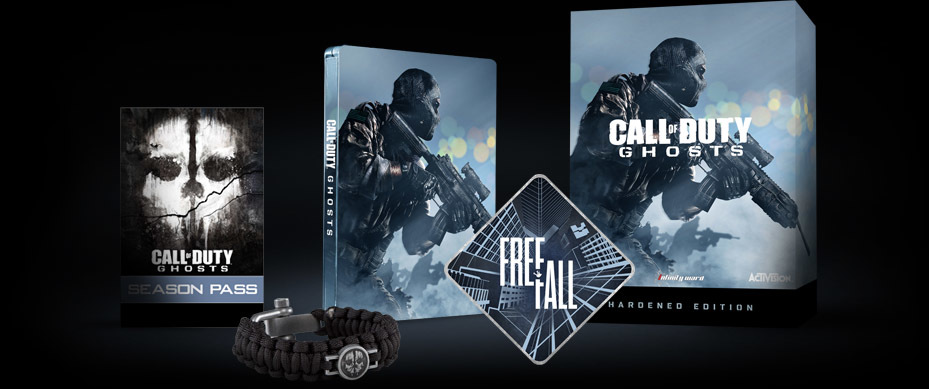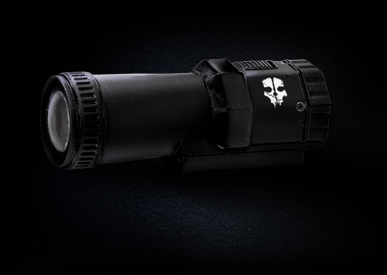 1080p HD tactical Camera
Film, edit, and share custom made videos with a mountable 1080p HD Tactical Camera, modeled from actual in-game equipment. This shock proof and water resistant HD digital video recorder features a 170° wide angle lens and comes equipped with three attachments so you can take it anywhere you go. A 4GB memory card, batteries, and editing software are also included.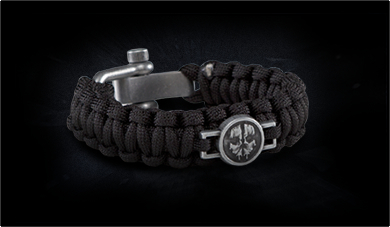 Paracord strap
A modern day military staple, this wearable tool allows you to carry over 9 feet of versatile paracord on hand wherever you go.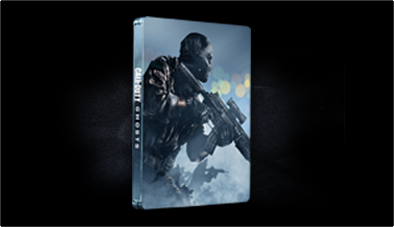 Collectible SteelBooktm
Secure a limited edition steel game case featuring premium artwork.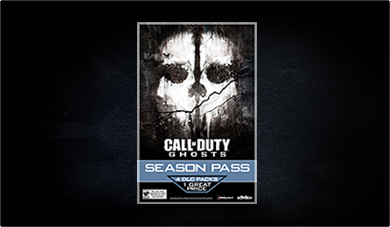 Call of Duty®: Ghosts Season Pass
Get four epic DLC Map Packs*, each delivering a collection of fresh Call of Duty: Ghosts multiplayer content and more. Plus, you'll receive the Team Leader digital content pack, a Season Pass-bonus that includes a unique MP character head, headgear, weapon camo, reticle, player patch, player card and player background.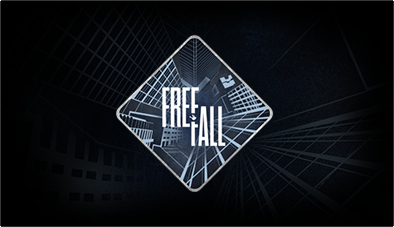 Free Fall Dynamic Bonus Map
A brand-new dynamic downloadable multiplayer map that drops you into a shattered skyscraper on the brink of collapse. Frantic action is thrown into overdrive as the skyscraper continues to fall throughout the match, evolving gameplay in real-time.
Bonus Collector's Edition Digital Content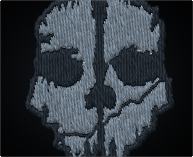 Player Patch
Show your enemies what you stand for with an in-game Ghosts insignia player patch.

Player Card
Leave your mark on any killcal with an in-game Ghosts insignia player card.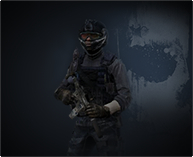 Player Background
Stand out in any lobby list with a Ghosts-themed player background.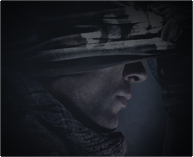 Official Call of Duty®:Ghosts Soundtrack
Upgrade your playlist with a digital copy of the in-game score.
*DLC content in the Season Pass may be sold separately. If you purchase the Collector's Edition with the Season Pass, do not also purchase the standalone map packs, as you will be charged for them. Season Pass and DLC content may not be available on all platforms or in all territories. Pricing and release dates may vary by platform.
Content available in 2014, following the game's launch on 11/05/13.
Save $10, at discounted suggested retail price of $49.99.* **Based on Season Pass suggested retail price of $49.99 USD.
@Milan89SD
Vi ocigledno ne shvatate.Taj osecaj oruzja i recoil-a i trcanje po mapi i brzi refleksi to je ono sto karakterise COD zato ga vecina ljudi igra,nisu valjda ludi da najbolji deo promene kompletno.Pa sta ako kreiranje vojnika i takvo oruzje ima u BF-u jel to znaci da ni jedan drugi FPS ne sme to da ima ? Jel to u BF-u prvi put vidjeno,jesu to oni izmislili ? A to sto si rekao da nisu uopste napredovali mi je veoma smesno i necu opste da komentarisem.I isto kazes na snimku kampuju od prve sekunde i to mi je smesno znaci mi ili nismo gledali isti reveal ili ti pod kampovanjem podrazumevas ako stane neko 2-3s dok nisani da ubije drugog coveka.
I molim admine da mi ne brisu ovaj post samo sam lepo izneo misljenje,postavio coveku par pitanja i nikoga nisam vredjao .Hvala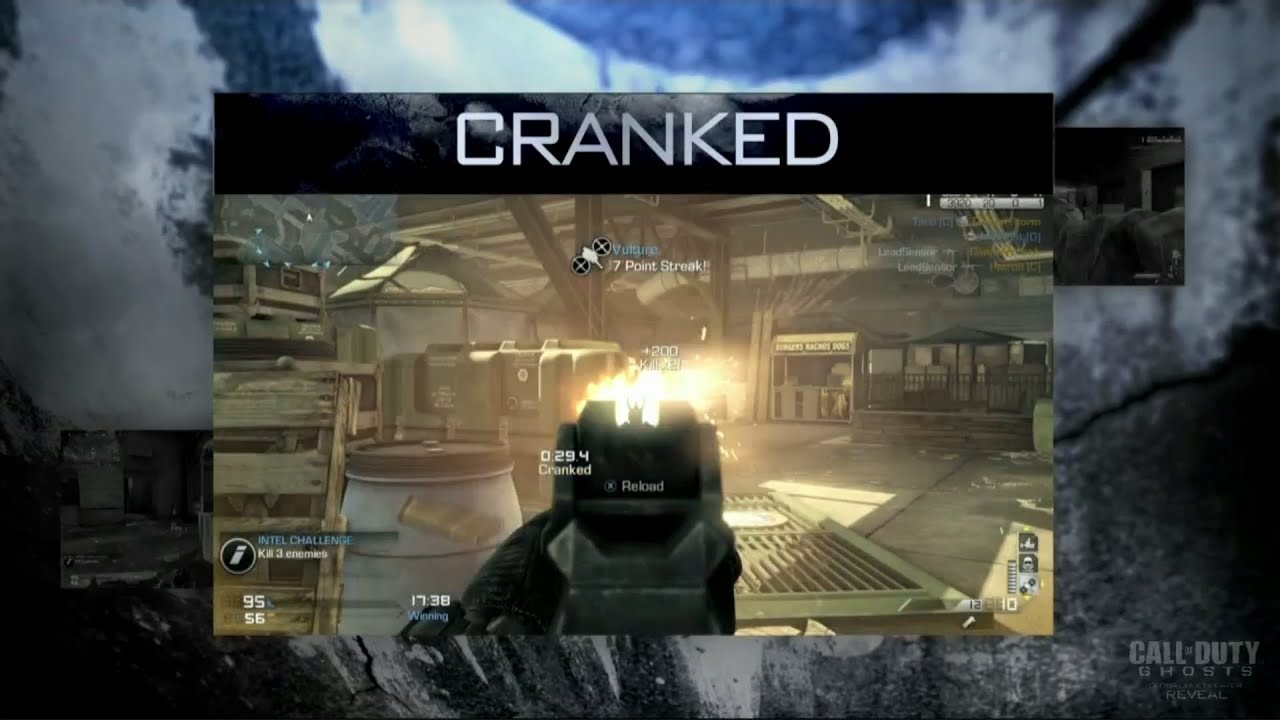 0:17 dva lika stoje i cekaju
0:22 lik stoji i ceka
0:30 dva lika kampuju u kuci…
To se u normalnom svetu zove kampovanje… A, ako je nekome to normalno, onda neka to i radi… A ostala tvoja pitanja su smesna… To sto ti ne vidis da je svaki COD isti, samo je u drugom pakovanju, to je tvoj problem…
Smesna igra.
Oruzja sa minimalnim recoilom, moja baba bi sad mogla da igra, engine iz prosle decenije. Al bice klincadije koja ce da kupuje istu prepakovanu igru, moj brat medju prvima.
Ja i dalje mislim da ti nisi ozbiljan i da me za*ebavas iz nekog razloga.I ispravi ta vremena nesto si pogresio

na 17-22-30s nije ni pocelo
Ni ja nisam nešto naklonjen CoD-u… Ali, bože moj, ima ljudi koji jesu… Pustite ih nek' uživaju… Kome se ne sviđa ima B4, i svi sretni

Ja ću igrati oboje

Sent From: "Neitherworld, Peaceful Pines"
Ja takodje cu da igram obje igre jer su po meni jako dobre.Nemojte mi pricati da je grafika iy prosle decenije jer nije pogledajte teksture oruzja,ambient lighting i ostale dx11 pogodnosti.Jeste da mi se nije svidjelo to sto kretanje lika apsolutno identicno i nemojte reci da je to ono sto cod krasi jer ne krasi ovo kretanje je dosta slabo i moze se mnogo toga poboljsati ne mislim da kretanje bude bf jer to ne bibilo dobro jer je bf vise slow paced igra dok je cod fast,ali ajde barem su namdali knee slide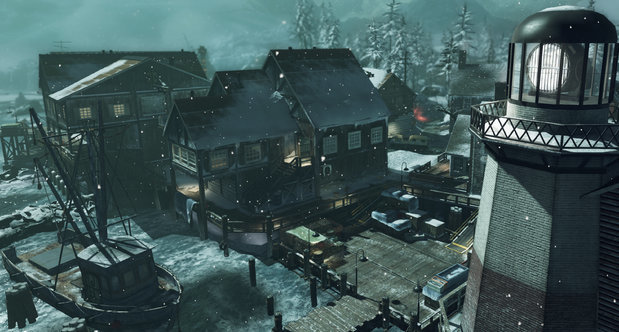 Call of Duty: Ghosts producer says fully destructible environments 'not very interesting'
Call of Duty: Ghosts is introducing some new elements to the series, like dynamic maps in multiplayer modes. Those points aren't entirely dynamic, though, instead relying on particular fracture points. Infinity Ward executive producer Mark Rubin says that decision was made to encourage strategy as players get to know the destructible points, rather than what they feel would just be a visual flourish.
"Everyone knows that can happen there, and someone's going to use it intelligently," Rubin told Eurogamer. "Some maps have traps you can set, that you can then use as part of your play strategy. So it's not always about destruction. Destruction isn't what everything is, from a dynamic maps sense. It's changing things. It's moving things. In some maps we haven't talked about, it literally is moving objects out of the way, or moving them back into the way. It becomes more of a map strategy rather than just, oh it looks cool to blow up a building."
Rubin said that they didn't want to make everything destructible, because that runs the risk of players leveling everything to the ground and making the map "just flat and not very interesting."
He also pointed out that since it's not limited to destructibility, they have freedom to try a variety of strategic wrinkles. A gas station in Octane can collapse, which will create new cover, while blowing up a particular wall in Strikezone can expose a hidden enemy. The most dramatic change comes in Freefall, a structure that slowly creates more destruction as it collapses.
As for the similarities to the Battlefield series and its well-known destruction mechanics, Rubin says that was coincidental. "I don't know if there was something in the air that made us both want to go in that direction," he said. "For the map designers, it just came to the point of natural evolution, and wanting to do something new with our maps."
Kakvi moroni… Umesto da naprave igru za next gen, oni prave igru za ps1…
Ma jednom rijecju BUDALE pa dovoljan dokaz je taj da nisu sposobni da urade igru na next gen platformama kao na pc.Pa pitam se kako Ubi,Crytek,DICE…Mogu,a oni ne mogu,a imaju novca vise noge te tri kompanijr zajedno.ZALOSNO
Sent from my LG-P880 using Tapatalk 2
Najgore što će se i takva grafički žalosna prodavati u milionskim primjercima a razvojni timovi koji se trude da nešto novo stvore propadaju
Destruction isn't what everything is, from a dynamic maps sense. It's changing things. It's moving things. In some maps we haven't talked about, it literally is moving objects out of the way, or moving them back into the way. It becomes more of a map strategy rather than just, oh it looks cool to blow up a building."
Drugim recima, nemaju pojma kako da to urade a da zadrze 60 FPS-a. Igraju na sigurno, kao i uvek, nude malo modifikovaniju verziju svake godine i to je to. Treba da ih je sramota.
Smesno, bukvalno smesno. Gejmplej je i dalje djubre, grafika je i dalje slaba.
Sada sam skroz izgubio nadu da ce cod ikada postati ozblijna igra opet
Prodace je u milionima primeraka jer trenutno nema pucacina dobrih na trzistu. Sem Medal of Honor i COD ja ne vidim jos neku popularnu pucacinu, ranije ih je bilo a sada jako slabo