Did I ever tell you what the definition of insanity is? Insanity is doing the exact… same fucking thing… over and over again, expecting… shit to change.
Znaci bukvalno ovo. Jedina promena u celom serijalu je to sto ce igra biti na Battle.net-u. Ne znam zasto sam potrosio 10 minuta gledajuci trailer-e. Takodje osecam da ako prodaja ne bude bila zadovoljavajuca od jednom ce da osvane i SP DLC za sitnih 40$.
Na sta ljudi bacaju pare to je strasno. Bukvalno ne nudi nista novo u odnosu na SVE predhodne delove.
EDIT: Battle Royale
1,500 times bigger than Nuketown
Sva sreca Nuketown mapa je bas za bilo koje poredjenje posto je bas onako kvalitetna mapa i po velicini i sadrzaju.
Cekaj bre, ovo bre neki gladijatori u starom egiptu ili rimu, sa macevima i sekirama, protiv zombija, kako nema promena?

Ovo je prvi black ops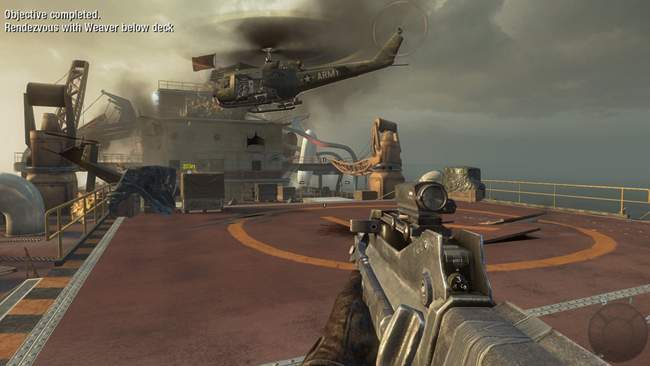 Samo posmatram dislike bar na yt.

Njima je najbolje da zombie mod prodaju kao odvojenu igru.

Prosli zombie mod je bio super.
Dobro pa su bar shvatili da su im kampanje do sada bile stanje, pa je sada neće ni biti

https://m.youtube.com/watch?v=FyBVOEqMk4c
Nisam igrao, pa ne znam čemu oduševljenje, ali dosta ljudi je oduševljena…
Da li je neko igrao betu? Vidim da ljudi masovno pljuju igru…
Odigrao jednu partiju i izasao. Isto kao i uvek…
Nisam nesto bio uzbudjen za igru. Ali ovaj BR izgleda baaaas dobro, ima ogroman potencijal!
Dota 2, igra koju kad god vidim zelim da zaplacem.

Day one za mene, Battle Royal ubija bar po meni. Jednostavan, brz, zanimljiv



Edit: Kako da dodjem do open bete?
Pre-order I onda cancel čim dobiješ kod preko Amazona ili ako si na Xbox-u, onda isto čim prođe beta…
Onda kupiš igru jer je to $ony

Ili pre-order preko Amazona i čim stigne kod cancel
Za Xbox je beta tek u četvrtak ako se ja dobro sećam…
Da nije mozda zato sto je private beta? Ako imas preorder znaci li da imas pristup?