**[SIZE=6]IGN[/SIZE]
[SIZE=6]Review: 9.1/10[/SIZE]
**[COLOR=#444444][FONT=ars-maquette-web]
Simply throwing a robot suit onto Call of Duty could have been a lazy path to making Advanced Warfare seem different from what we've played before, but the way Sledgehammer has integrated its enhanced abilities and choices into every aspect of how we fight went above and beyond. By designing the levels in the campaign, co-op, and multiplayer to facilitate those new mechanics, Advanced Warfare is granted a weight and importance that changes how the fast-paced shooting action feels in all three modes. This is a Call of Duty game to its core, but one that rehashes as little as possible while still retaining its strengths.
[/FONT][/COLOR][COLOR=#444444][FONT=ars-maquette-web]
[/FONT][/COLOR]Ovo je Call of Duty igra do srži , ali onaj koji ponavljanjima što je manje moguće zadržavajući svoje prednosti .[COLOR=#444444][FONT=ars-maquette-web]
[/FONT][/COLOR]
[SIZE=6]
Gamespot[/SIZE]
[COLOR=#444444][FONT=ars-maquette-web][SIZE=6]Review:8/10
[/SIZE][/FONT][/COLOR]
[COLOR=#262626][FONT=proxima-nova]The last time Call of Duty had "Warfare" in its subtitle, it led to a well-received trilogy that deftly transitioned the series away from a well-trodden global conflict to modern-day combat. If the settings of today have run their course just as World War II did years ago, Advanced Warfare makes for a convincing foundation of futuristic yet relatable combat that is worth exploring and expanding further. The huge change in player mobility is less of a paradigm shift and more of an overdue retooling for an 11-year-old FPS franchise, especially in a year of mobility-focused shooters. Yet for all its predictability, Advanced Warfare is a deluge of action-film bravado, and it's difficult to not be carried away by its tidal forces.[/FONT][/COLOR]
[COLOR=#262626][FONT=proxima-nova]
[/FONT][/COLOR]I pored sve ove predvidljivosti , AW je poplava akcije - filmske hrabrosti.
[COLOR=#262626][FONT=proxima-nova][SIZE=6]Trusted Reviews[/SIZE]****[SIZE=6]Review:8/10
[/SIZE][/FONT][/COLOR]
[COLOR=#000000][FONT=verdana]Advanced Warfare doesn't reinvent Call of Duty but it does revitalise it, with the strongest single-player campaign since the original Black Ops and a best-of-breed multiplayer offering to match. It's still a linear, spoon-fed sort of action game, but so big, bold and spectacular that it carries you along. It's a brilliant, big, dumb blockbuster action movie of a game, which hurls you relentlessly from one huge set-piece to the next. That kind of thing isn't for everyone, but no series does it better, particularly when it's back on its top form.[/FONT][/COLOR]
[COLOR=#000000][FONT=verdana]
[/FONT][/COLOR]Ovo je briljantni veliki glupi blokbaster akcioni film iz igre.[COLOR=#444444][FONT=ars-maquette-web][SIZE=6]
[/SIZE][/FONT][/COLOR][COLOR=#444444][FONT=ars-maquette-web][SIZE=6]EuroGamer
Review:7/10
[/SIZE][/FONT][/COLOR]
For fans wanting to know if Advanced Warfare is an improvement on the rather flaccid Ghosts, the answer is yes - though not by as much as you might hope. It feels like a more coherent package, with only a rote co-op survival mode to bridge the gap between solo and multiplayer, but the knowledge that another game will be along in exactly 12 months, offering yet another cautious remix of the same basic mechanics, isn't the promise it used to be.
Advanced Warfare, then, is everything you expect from Call of Duty. It's polished, and loud, and bombastic, and as a result it ticks the boxes needed to satisfy the brand's fans. But it's also derivative and unwilling to move away from the safety of formula, except in surface ways. It's certainly not a bad game, at least in terms of core mechanics and functionality, but in terms of praise it only ever feels "good enough" rather than just "good".
The big questions hanging over the series remain, and will continue to do so until the campaigns abandon their stifling linearity, and the multiplayer introduces ideas that can genuinely be called new, not just new to Call of Duty.
Advanced Warfare isn't the game to answer those questions. Much like the soldiers that populate its fiction, what strengths it has come from the technology bolted to the surface while what's inside looks more fragile and vulnerable than ever.
Kao i vojnicima koji naseljavaju svoju fikciju ,prednost je došao iz tehnologije prikovani za površinu , dok ono što je unutra izgleda više krhko i ranjivo nego ikada .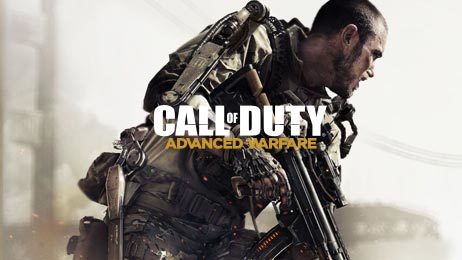 [COLOR=#444444]**[SIZE=6]
[/SIZE]****[SIZE=6]
[/SIZE]**
[/COLOR]