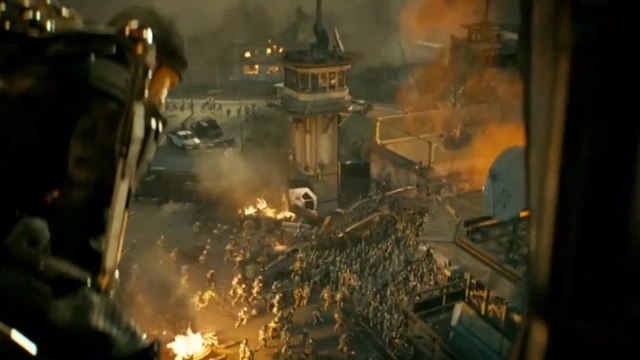 A trailer has appeared online that shows zombies in Sledgehammer Games' upcoming Call of Duty title, Advanced Warfare.
The trailer shows a soldier fleeing from a horde of fast-moving zombies. The soldier manages to clamber aboard a helicopter to make his escape before the camera pans round to see thousands of zombies climbing over a wall, like the scene from World War Z.
It's unknown if this trailer is a scene from the single-player campaign or if it indicates a new, currently unannounced, game mode. When asked about the leak Sledgehammer Games co-found Glen Schofield replied: "Nothing I can do about it now. But yeah it sucks. Imagine you're playing and this comes up- you'd be psyched up, right?"
The trailer first appeared on Reddit, and has been taken down and reposted several times since. There's currently an active link in the thread if you want to watch it.
Call of Duty: Advanced Warfare is set to launch November 4 (November 3 for Day Zero Edition) for PlayStation 3, PlayStation 4, Xbox 360, Xbox One, and PC.
http://www.egmnow.com/articles/news/leaked-trailer-shows-zombies-in-call-of-duty-advanced-warfare/