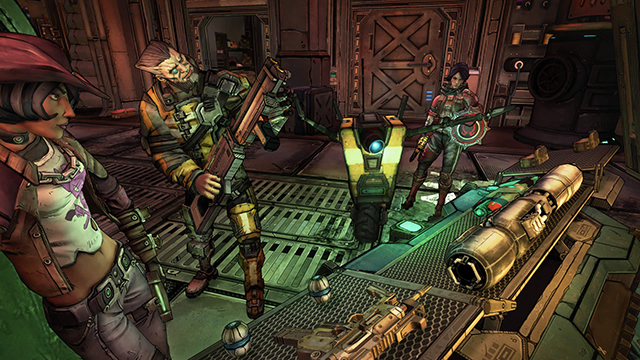 Gearbox and 2K Australia announced during a PAX panel that Borderlands: The Pre-Sequel will receive post-launch support in the form of four add-ons that will be available as part of a season pass.
Following the game's release, four packs will be made available that contain new characters, missions, weapons, and more. The season pass is priced at $29.99, offering a $10 saving over buying the packs individually for $9.99 each. More details about the individual packs will be released after the game's launch. It's worth noting that the pre-order Shock Drop Slaughter Pit is not included in the pass, but is set to be made available to purchase at a later date.
During the panel, Gearbox CEO Randy Pitchford mentioned that the team were considering adding Handsome Jack's body double as a playable character, and after seeing the reaction of the crowd he said that it's now going to happen.
Borderlands: The Pre-Sequel is set to launch October 14 for PlayStation 3, Xbox 360, and PC.