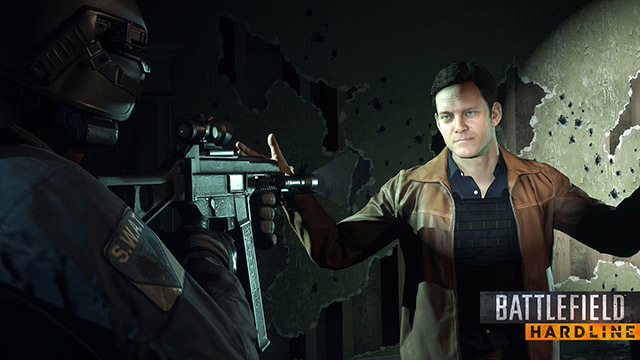 Yesterday, EA announced that Battlefield Hardline's Xbox One servers were suffering from DDoS (Distributed Denial of Service) attacks. Today, it seems like the server problems have grown to include a second platform.
Around the internet on places such as Twitter and Reddit, players have reported issues on both the PlayStation 4 and Xbox One, claiming problems such as immense lag when in games or the inability to connect to the servers period. Late last night, the official Battlefield Twitter account posted the following:
Battlefield

@Battlefield
Follow
We are aware of the ongoing #BFHardline connectivity issues. We've got our best on it and hope to resolve soon. Thanks for your patience.
The blame for the current server issues currently sits as a mystery, but it's hard not to wonder if it's an extension of yesterday's DDoS attacks. If that's the case, however, who is attacking the servers, and why? It could also be something an innocuous as the wave of new players jumping into the game, but one would hope that—by this point—EA knows full well the server resources needed to handle a game such as this.
Whatever it is, hopefully it won't be an issue for long—there's nothing worse than picking up a new release and being excited to jump into the game's online multiplayer, only to find that said multiplayer isn't working properly.
http://www.egmnow.com/articles/news/battlefield-hardline-now-having-server-issues-on-both-ps4-and-xbox-one/