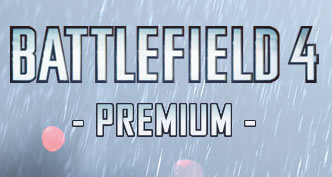 Now that Battlefield Hardline has been delayed to 2015, there's no new Battlefield game out this year. So, publisher EA has put together a Battlefield 4 Premium Edition, set for release this month.
Battlefield 4 Premium Edition includes a Battlefield Premium membership, which grants access to the five digital expansion packs, as well as priority position in server queues.
It's available on Origin for PC on 21st October priced £39.99. On 24th October it goes live in the UK via download on PlayStation 4 and Xbox One, both priced £54.99, and on PlayStation 3 priced £39.99.
There is no Xbox 360 version.
Here's what you get:
Battlefield 4 multiplayer and single-player.
Five expansion packs featuring multiplayer maps and in-game content:
Battlefield 4 Second Assault
Battlefield 4 China Rising
Battlefield 4 Naval Strike
Battlefield 4 Dragon's Teeth
Battlefield 4 Final Stand coming autumn 2014
Exclusive personalisation options including camos, paints, emblems, dog tags and more.
Priority position in server queues.
12 bonus Battlefield 4 Gold Battlepacks.
Developer DICE recently released the much-anticipated Battlefield 4 fall patch, which makes a raft of changes to the first-person shooter.