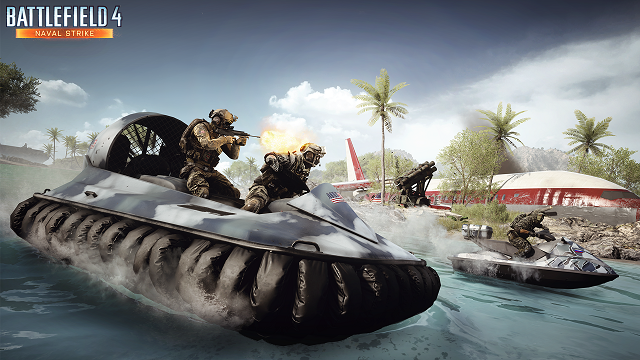 EA Access members can now download a free copy of Battlefield 4's Naval Strike DLC, EA has announced.
"Ready to take the battle to the South China Sea? This week only, we're giving all EA Access members a free copy of the Battlefield 4 Naval Strike expansion pack, which adds a new amphibious vehicle and four more multiplayer maps," the publisher wrote.
To get your free copy, simply open up the EA Access app on Xbox One before September 3 to claim the gift. Once downloaded, it can be kept forever.
An EA Access membership costs $4.99 a month, or $29.99 for the whole year, and offers access to several full EA titles, including Plants vs. Zombies: Garden Warfare, Peggle 2, Dragon Age: Inquisition, and more. As well as this, members also get access to limited-time free trials of upcoming games, along with a 10 percent discount on all EA digital titles and DLC.
http://www.egmnow.com/articles/news/battlefield-4-naval-strike-free-for-ea-access-members/