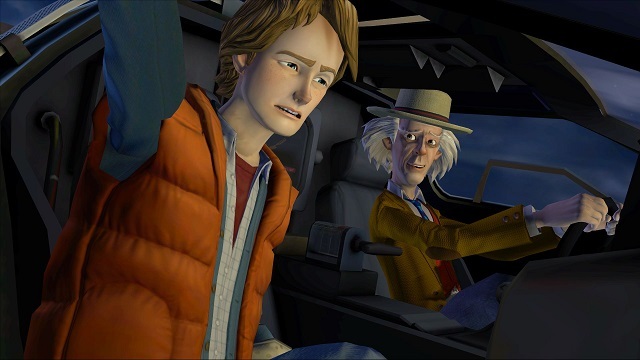 Telltale Games' episodic game Back to the Future is set to make the jump to PlayStation 4 and Xbox One, according to a new Amazon listing.
The listing reveals that a "30th Anniversary Edition" is planned for release, which includes all five episodes of the series along with a behind the scenes video featuring interviews with Bob Gale, Tom Wilson, and members of the development team.
Back to the Future is currently available on PlayStation 3, PC, Mac, and iOS.
The 30th Anniversary Edition will be available on PlayStation 4, Xbox One, and Xbox 360 from October 13 for $19.99, according to the listing.
http://www.egmnow.com/articles/news/it-looks-like-telltales-back-to-the-future-is-coming-to-ps4-and-xbox-one/
http://www.amazon.com/Back-Future-Anniversary-Trilogy-Blu-ray/dp/B0054OGQOQ/ref=sr_1_3?ie=UTF8&qid=1440071559&sr=8-3&keywords=back+to+the+future+30th+anniversary