Kako sada? Zat nije tek za koji mesec?
Večeras je WWDC prezentacija.
@robotnjik što ja vidim je brdo neiskorištenog prostora.

Opala, veceras VR naocare?
Ovo ostalo me nesto ne dotice. Odavno su softverska poboljsanja samo kozmetika i security.
Digo sam ruke da od ipada moze nastati krstena masina za productivity.
Macbook air… sta tacno ocekujemo?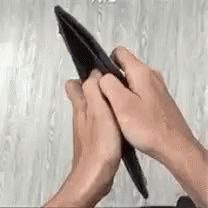 Konačno si shvatio. Jedan air i bog da te vidi

Hideo Kojima na eventu

Evo ga najavljuje Death Stranding za macOS
Jedna igra za Mac OS, jej.
Boze kako je sve dosadno i genericki, gde je vise VR…
Apple watch sada brine o mentalnom zdravlju.

Pa to je sve sto ima i Quest 3, samo su bili glupi da to ovako upakuju i predstave, nego se Zukerberg boksovao u sobi.
Pitanje je kolilo je ostro unutar headseta. Ove gestove sam vec koristio na Quest dvojci.
Apple ce naravno to da napravi i uzdigne na nivo svetskog cuda. Vec vidim izbezumljene posetioce apple store-a koji prvi put vide VR.
Mislim da je razlika gigantska unutar headseta.
Quest je 2k LCD, dok je ovo 4K OLED.
edit: a brat bratu nisam ocekivao da bude ovoliki. Velicine Questa je opusteno.

Magical

To je pitanje, koliko je zaista ostro.
Headset izgleda malo jezivo, kao maska za ronjenje.
Sad ce odjednom biti kul u prevozu imati headset, a kad sam ja hteo da probam Quest, svi su me cudno gledali.

Cekaj, cemu sluzi ovaj gajtan. Povezuje se sa telefonom?
Onda je totalni BS ako u sebi nema standalone hardver. Quest je 10x bolji uredjaj, moze na PC, ima VR homescreen, standalone je.
Hm, nisam bas oboren s nogu.