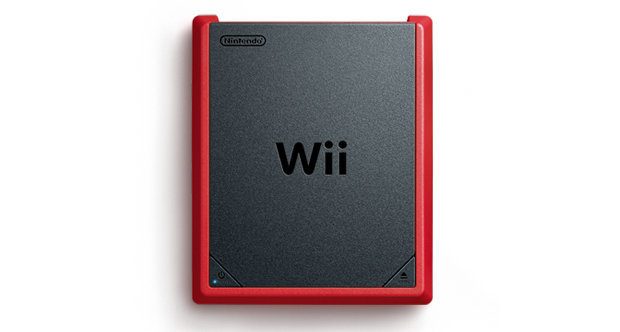 How curious it was that Nintendo originally only released the Wii Mini in Canada, last December. The shrunken, stripped-down console later launched across Europe in early 2013, but still not the US–or even Japan. Apparently now is the time, though, as Nintendo today announced the Wii Mini will arrive in US stores "by the middle of November" at $99.99.
One Benjamin would get you the red-framed black console, a red Wiimote Plus, a red Nunchuk, and a copy of Mario Kart Wii. Which sounds quite nice, until you realise what else it'll cost you.
The Wii Mini has no online support, no GameCube compatibility, no SD card slot, only one USB port, and fewer video output options. Still, many people won't need those or notice their absence.