[SIZE=4]Killzone 2[/SIZE]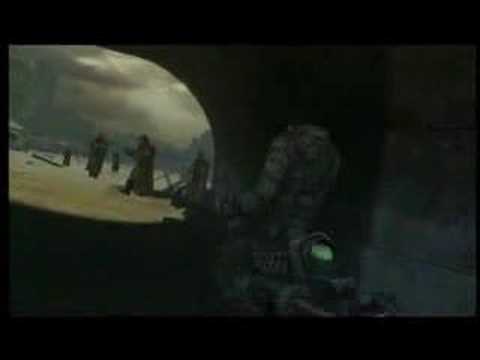 From the very moment Sony showed off Killzone 2 at E3 2005 with the infamous debut trailer, and touted it as showing in-game graphics, later revealing that it was after all pre-rendered, Killzone 2 started garnering unimaginable hype. And Killzone games _do _have a tendency to be hyped like hell. Killzone was touted as the ultimate "Halo-killer", but when it was actually released, it turned out to be an uninspiring game with stupid AI that disappointed almost everybody who played it. Killzone 2, however, actually managed to live up to its crazy hype. Not only did it actually have the visuals that were shown in the debut trailer, it also proved to be one of PS3′s best games out there, to this very day.
**[SIZE=4]
Uncharted 2:Among Thieves[/SIZE]**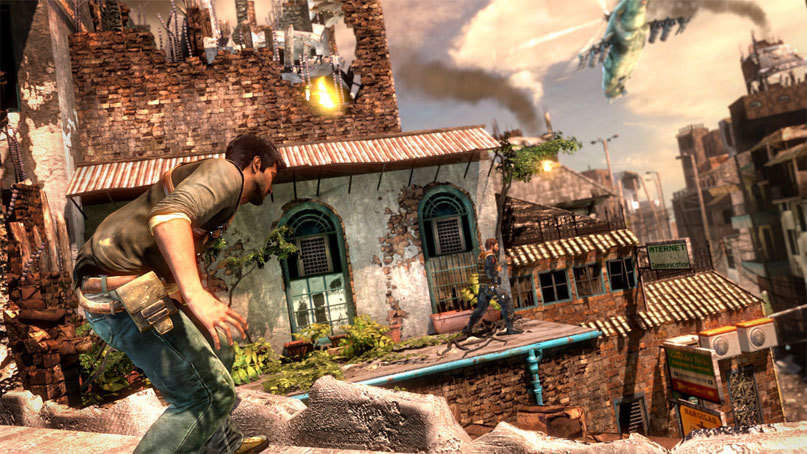 I almost explode- I mean literally explode- every time I remember the time before Uncharted 2: Among Thieves got released. Crazy fanboys on forums calling it the best game ever, touting it to be the next best thing after Ocarina of Time. And then the reviews came in, and the few sites that did _not _give this game a perfect score stilled called it one of the best games to have gotten released- ever. But I had decided- I would not believe anything till I played the game myself. And when I _did _play it, I was blow away. The most cinematic, the most thrilling, the most stunning experience I've ever had in my entire life as a gamer- that's what Uncharted 2 was. Not only did Among Thieves live up to the crazy hype that surrounded it, it outdid it.
[SIZE=4]
God of War 3[/SIZE]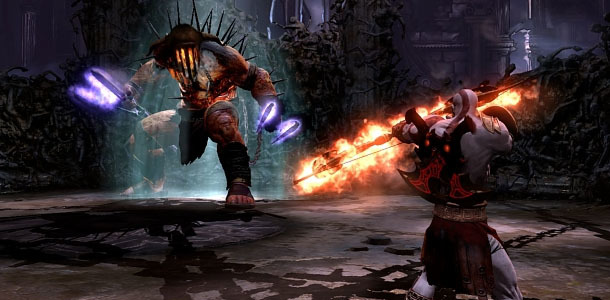 God of War is a highly hyped series, and each and every God of War game that has been released has always exceeded all our expectations. And that includes God of War III. God of War II was a marvelous game. It had an excellent story, brilliant, cinematic cutscenes and a wonderful combat system, that not only refined the gameplay of the original God of War, but also lent unprecedented depth to it. A lot was expected of God of War III, and while it didn't really deliver in all the aspects, and was not better than GoWII by any means, it was still a damn good game. In spite of all its mistakes, God of War III is most definitely the best action game this generation.
[SIZE=4]
Metal Gear Solid 4:Guns of the Patriots[/SIZE]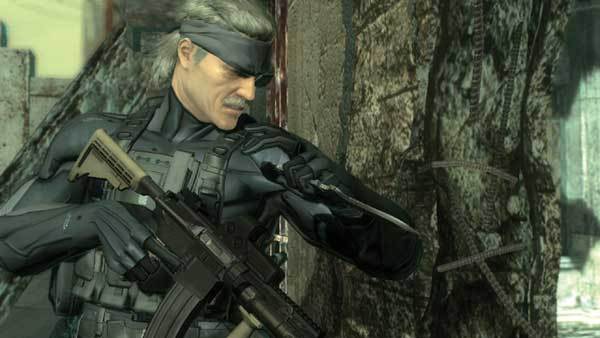 Metal Gear Solid is one of the most prestigious franchise in the gaming industry, and definitely the most consistent. I have never played an MGS game that was bad by any stretch of imagination. Right from the original Metal Gear down to Peace Walker last year, I have played and loved each and every Metal Gear game. The game I have loved the most, though, is Guns of the Patriots. It tied up the story beautifully, tying up almost all the lose ends. It was a cinematic wonder, and while some of the cutscenes were long enough to make you feel like you're watching a movie (last cutscene was 90 minutes long), they still were a joy to watch. As unbelievable as it might sound, MGS4 exceeded the crazy hype that had been surrounding it before its launch.
[SIZE=4]
Gears of War 2[/SIZE]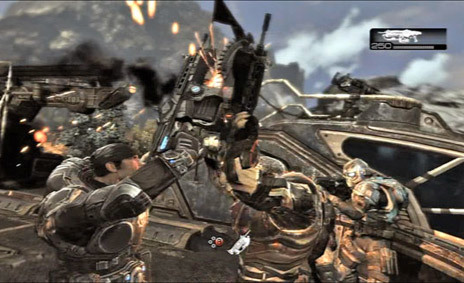 Gears of War was an awesome game. Not only was it the Xbox 360′s first killer app, it also revolutionized the entire Third Person Shooter genre, so much so that almost every other TPS that uses cover mechanics is immediately passed of as a Gears of War rip off. After a game as revolutionary as GeoW, a lot was expected of Gears 2. Gears 2 aimed to please the story-loving audience. It included an involving story, and the same old awesome gameplay from Gears. However, it was not everything it should have been. Bigger and better it was, but obviously it did not have as much an impact as Gears 1 did. Still, a lot was expected of it, and for most of the part, it delivered. That's saying something, considering how much hype it got.
[SIZE=4]
Halo 3[/SIZE]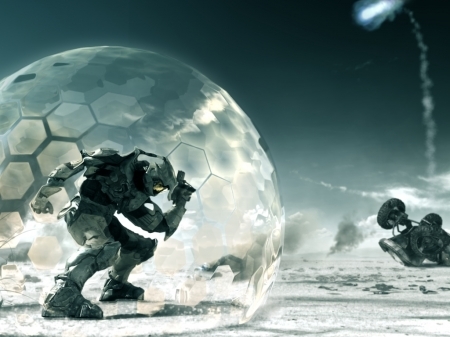 Being the first Halo game on the Xbox 360, and the (then) conclusion to the fabled Halo franchise, Halo 3 had to be the most hyped _thing _in the history of humankind. Obviously, it was impossible for a game like Halo 3 to live up to the hype surrounding it, let alone exceed it. But when Halo 3 was released, it left us all astounded. It was the perfect conclusion to the perfect trilogy. Halo 3, while featuring a somewhat iffy campaign, "finished the fight" almost perfectly. Master Chief signed off in style, and the multiplayer mode was so awesome, it still tops the Xbox Live charts. Considering how much hype Halo 3 got, and that it actually lived up to it, some might even call Halo 3 the best shooter ever!
[SIZE=4]
Battlefield:Bad Company 2[/SIZE]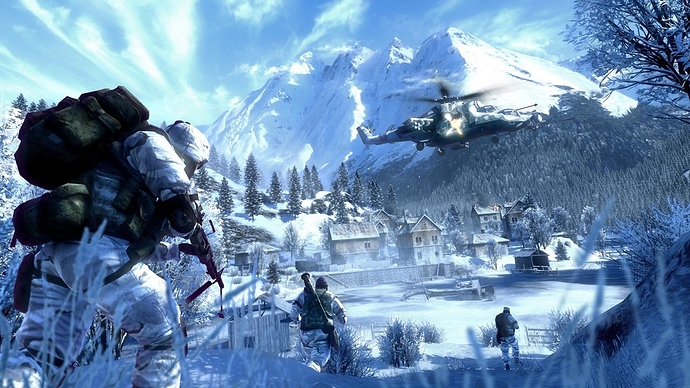 Battlefield is a brilliant franchise, and the Bad Company sub-series is even more so. Bad Company was a great game, and as if living up to that wasn't a tough job already, EA started hyping Bad Company 2 like crazy. Innumerable videos, screens, commercials, statements about how BC2 would be awesome, and most of us were pretty sure Bad Company 2 would be one hell of a game even before it got released. And when Bad Company 2 was released, we were all proven right. Not only one of the best games to have been released in 2010, but also one of the best First Person Shooters I've ever played.
[SIZE=4]
Call of Dutty 4:Modern Warfare[/SIZE]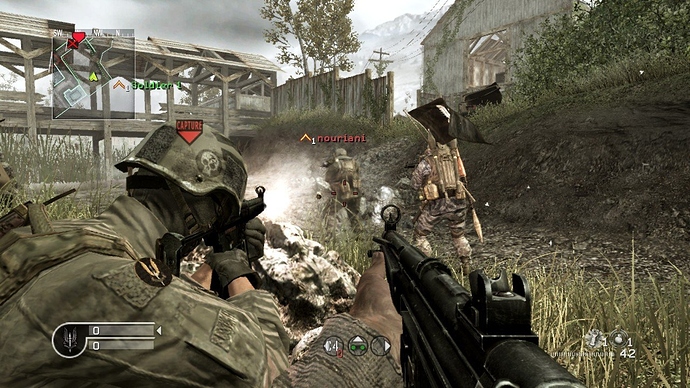 Another FPS that was hyped like crazy, but this one here is a special case. Call of Duty had become stagnant with Treyarch's CoD3, and the WWII setting was becoming boring. And so, Infinity Ward, Call of Duty 4: Modern Warfare, that would not only change the series' face forever, but the entire genre. The hype surrounding Modern Warfare was unimaginable, and when the game was actually released, it exceeded all our expectations. It featured a wonderful single player campaign, and the best online we had ever seen in any game. Of all the games that have exceeded the expectations we had of them, Modern Warfare is probably the most memorable.
[SIZE=4]
Grant Theft Auto 4[/SIZE]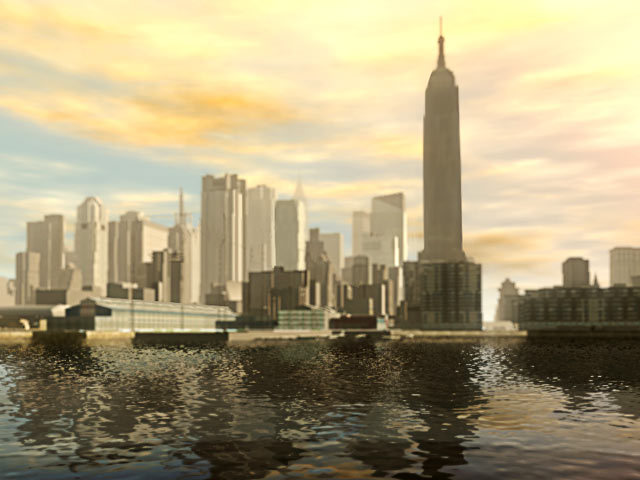 Grand Theft Auto, more commonly known as GTA, is another one of those franchises that has consistently given out spectacular games. A lot was expected as GTA IV, since the past games in the series had set a very high standard. Add to that the fact that EA almost bought Rockstar (back then, EA used to suck), and the hype surrounding GTA IV doubled. And then, the game got released, and all it got was perfect scores, and astounding sales. Yes, the game _does _actually disappoint in some areas. The game offers less freedom than other games before it in the series. But GTA IV was still a highly polished and enjoyable game.
[SIZE=4]
Mass Effect 2[/SIZE]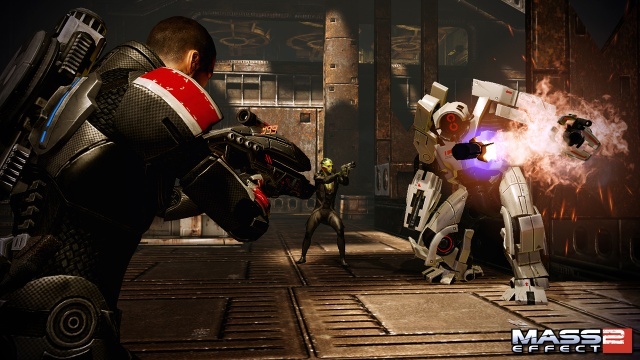 Mass Effect 2 was hyped- a lot. Not just because it was the sequel to Mass Effect, which was an awesome game itself, but BioWare was very open about all the changes they were making in the game. Add to that the fact that they were publicizing ME2 by saying that Shepard DIES, and we have on our hands a game thats hyped like crazy. When ME2 was released, it got perfect and nigh-perfect scores all over the board. And for good reason. Mass Effect 2 is awesome, for so many reasons, I can't even list them all out here. Just play the game, and fall in love with it.