Kriza je.

Ali dobro sto je jeftiniji, ne znam da li je neko zapravo koristio te zamenjive delove?
uff, ovaj grobarski je predobar

A plavo crno bijeli to bi bilo top
Ne znam da li Elite moze da se odradi kroz MS onaj customize lab. Ta stvar je super.
Back pedals je prejaka stvar, pogotovo u pucačinama. Staviš skok ili sličnu komandu pozadi i onda skačeš i nišaniš u isto vreme bez da sklanjaš prste sa analoga. Ove ostale stvari, tipa onaj satelit kao d-pad ili druge analoge lično nisam koristio i to mi je sve stajalo na default setting. I ona stvar za trigere da se zaključaju na pola ili na trećinu je isto top.
Kakvih promena ima osim boje?
Pa video MS ove naše poslovođe na KP kako prodaju Elite kontrolere sa i bez dodataka pa rešili da licenciraju poduhvat poslovanja i to je to.

Od Srbije do Tokija, nije to za džabe. Naše u vulkan da baciš i tamo bi ti ugalj prodali

Za mene odlična vijest ionako te dodatke osim duže palice za analog i ne koristim a već imam
Nemaš ti m…a za to

Manja cena (bez dodataka). Kažu i bolji kvalitet izrade.
Jel ima dostave za Srbiju uopšte?
A sad vidim sliku gore.
Pa onda i nema poente, pola mi je posla u dugackom sticku i dugmicima pozadi
Apsolutno ne moze bolje od v1.
Ja nažalost nisam fan Elite kontrolera. Ne volim osećaj koji daju u ruci sa raznim pokretnim / zamenjivim delovima (pečurkica, pedale). Imam series 1 i series 2. Moj san je i dalje običan xbox kontroler sa ugradjenim pedalama.
Do tada, mogu ovaj da preporučim: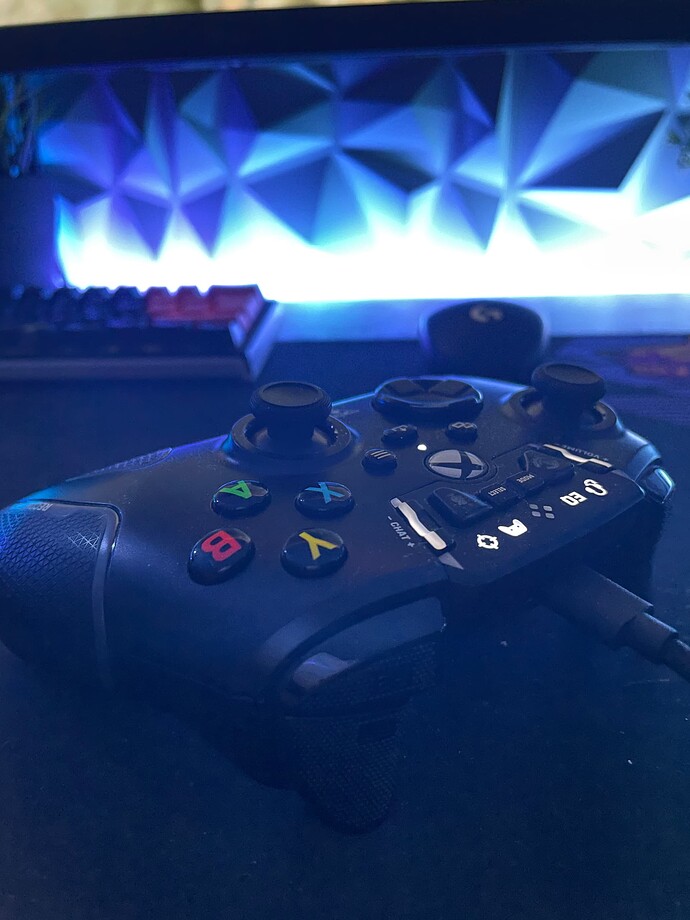 Negativno je što nije bezični i malo su bumperi visoki, ali da se naviknuti. Trenutno košta 35€ ( spuštena cena sa regularnih 50€). Za te pare nema greške.