[h=1]Watch Dogs vs Google Map Chicago City comparison screen, almost identical, amazing graphics/visuals[/h]
Ubisoft's upcoming hacking open world title, Watch Dogs is set in Chicago City. The development team did a great job of replicating real-life Chicago City in Watch Dogs and proof of this is a comparison screen posted below showcasing Chicago City in Watch Dogs vs Chicago City Snapshot via Google Map.
All those who raised a question about graphics/visuals downgrade in Watch Dogs must check out this comparison screen, the details are next-to real. Tell us in the comment section below what you guys have to say about this comparison screen. Watch Dogs is scheduled to launch on May 27 for PC, PS3, PS4, Xbox One, Xbox 360.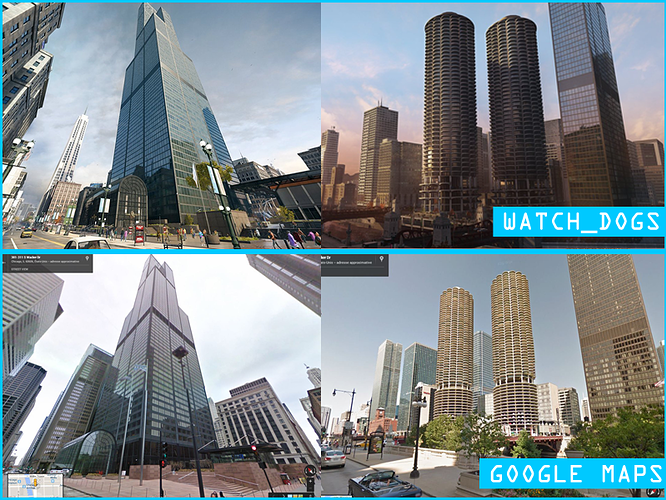 link: http://www.gamepur.com/news/14398-watch-dogs-vs-google-map-chicago-city-comparison-screen-almost-identical-am.html