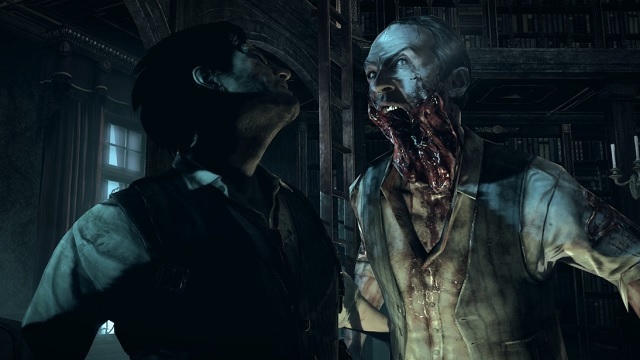 Resident Evil creator Shinji Mikami's The Evil Within is getting a season pass that includes access to three add-ons, Bethesda has announced.
The first planned add-on sees players take control of The Keeper (a.k.a. Boxman) in a "sadistic collection of mission-based maps." The second and third packs will be more story-driven, and place players in the shoes of Sebastian Castellanos' partner Juli Kidman in a two-part story that will "reveal hidden motives and harrowing evil."
The season pass will be available "soon" at select retailers and on digital platforms for $19.99.
The Evil Within is coming to PlayStation 3, PlayStation 4, Xbox 360, Xbox One, and PC on October 14.