Izgleda da je trgovački lanac Target leakovao novu igru iz serijala Middle Earth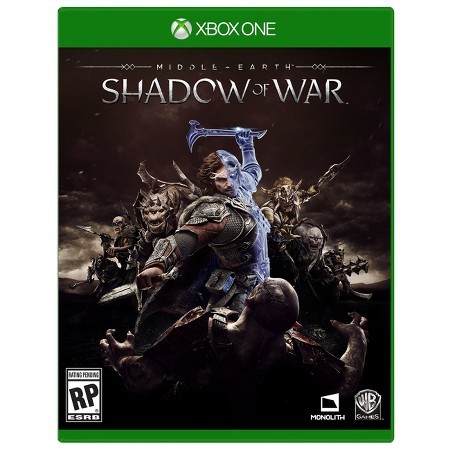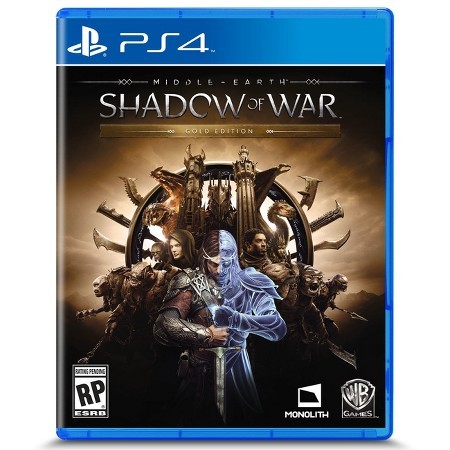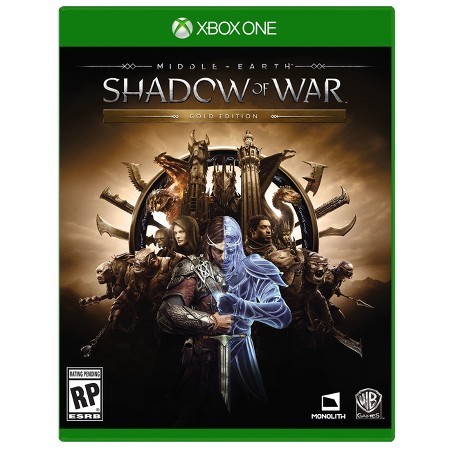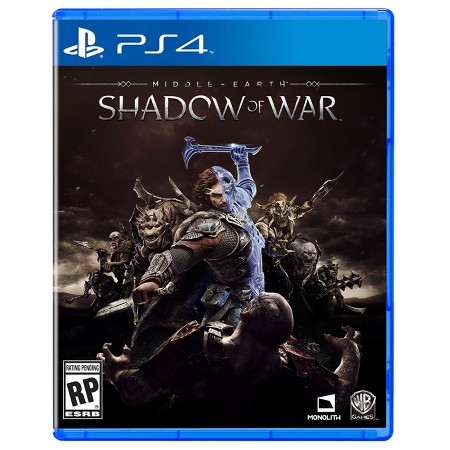 Evo i links na Target sajtu
http://intl.target.com/s?searchTerm=Middle%20Earth%3A%20Shadow%20of%20War#sn-52315106
Nesto mi je mnogo slican naslov prvom delu, izazvace konfuziju. Cak j ei cover art slican donekle.
Ime trećeg dela War for Mordor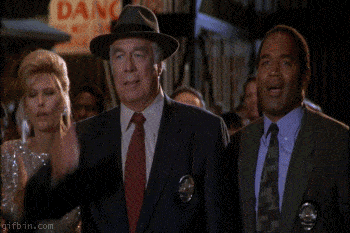 Iako dobra igra, stvarno ne znam sta bi mogli da ubace da bude sveze a da se puno ne reciklira iz keca
Za početak bi mogli uvesti raznolikost pejzaža i terena, nekoliko novih vrsta protivnika.
Sta god da uvedu ja cu je igrati. Meni se mnogo svidela originalna igra, tako da nastavak je bas dobro dosao

Dodatno, Shadow of War će biti Play Anywhere naslov (cross buy Win 10/Xbox One), takođe naslov spreman za Scorpio od starta.
Meni je ovo bila prva kupljena igra na xbox one konzoli, tako da sam veoma zainteresovan za ovaj nastavak. Prvi je deo bio odličan, nadam se da će obogatiti pejzaž, dodati neprijatelje i unaprediti onaj njihov sistem sa neprijateljima.
Ja sam jedan od onih kojima nikako nije legla. Turobni pejzazi Mordora + low poligonalna struktura, ne mogu da ga svarim ni u PS4 Pro supersamplovanoj varijanti.
Middle-earth: Shadow of War is a fully-fledged sequel to the critically acclaimed Shadow of Mordor, which ended with hero Talion temporarily vanquishing Sauron and destroying the Black Hand. He then reveals his intention to forge a new Ring of Power, gazing moodily at Mount Doom before the credits roll. Shadow of War will chronicle the next chapter of Talion's journey leading up to the events of Lord of the Rings.

Shadow of Mordor has been confirmed to utilise the innovative Nemesis system from the original game. Not only that, according to early leaks, Middle-earth Shadow of War gameplay will now incorporate huge battles as Talion wages war on Mordor using his own personal Orc army, conquering fortresses and enemy strongholds along the way.

Monolith is planning two story expansion for Shadow of War. The first one, Blade of Galadriel, presumably sees Talion attempting to get his hands on the mythical blade wielded by the Elven priestess, while the second is known as Desolation of Mordor.

Shadow of War will receive a Gold Edition containing the following items: Slaughter Tribe Nemesis expansion, Outlaw Tribe Nemesis expansion, Blade of Galadriel Story expansion, Desolation of Mordor story expansion, and the Gold War Chest. Target's leake notes that this version of the game includes over $125 worth of content, though the Gold Edition asking price is listed at $99.99.

The Middle-earth Shadow of War release date has been listed as August 22, 2017, although we're still waiting for an official announcement regarding this from publisher Warner Bros. Interactive Entertainment. The standard edition of the game is priced at $59.99.
Dvojka me odbila u startu. RTS? Neka hvala
Ovo zvuči kao Overlord fazon. Mislim da bi komotno moglo bez toga.
Zamisli kako je meni bilo na xbox 360.

Ja vecu tugu od optimizacije u zivotu video nisam. Hoces da vidis mapu, on te baci u Loading screen. xD A za grafiku ni da ne pricam, Assassins Creed Black Flag je bog i batina naspram ovoga sto se izgleda tice, velicine mape i svega ostalog na matorom xboxu. Ali igra jeste zabavna i zarazna.
During the recent Middle-Earth Shadow of War livestream, which can be checked out in its entirety on the Monolith Official Twitch channel, members of the team confirmed that the game will be bigger than its predecessor. Shadow of War will feature over 100 skills in the skill tree, which will allow players to choose between different playstyles, all of them vastly expanded. Exploration will also play a bigger role in the new game, as each fort has an open world area
With conquering forts playing a big role, it's not surprising to learn that players will be able to emply siege weapons. Talon will also be able to take control of any of the siege weapons at any time if the player so desires.
Additionally, it seems like players will also have the chance to make Middle-Earth Shadow of War more challenging with different difficulty levels. Hard mode will change the aggression and the attack types of enemies. The introduction of a harder difficulty setting is definitely welcome, considering the original game wasn't all that challenging once the basics of the combat system had been mastered.
Lastly, some details on the game's DLC have also been revealed. Apparently, the expansions will be centered around unique characters not from the main game, so they should effectively expand the experience.
Samo da me ne smori kao prvi deo… Milim da sam stigao do pola igre i da me je toliko smorila da nikada nisam imao zelju da je ponovo upalim…
Ja sa zadovoljstvom zavrsio prvi deo, mislim da mi je ostalo bilo 3-4 trofeja za paltinu, ali nisam imao zelju da ih jurim, znam da su bili jako glupi, tipa za 30 sekundi protrci i uradi nesto. Nemam toliko vremena da ga na takve trofeje trosim.
Ali zato ako drugi deo bude kao sto se vidi iz snimaka, eto mene problemu, bice opet sati i sati igranja

Gold Edition includes:
• Slaughter Tribe Nemesis Expansion
• Outlaw Tribe Nemesis Expansion
• The Blade of Galadriel Story Expansion
• The Desolation of Mordor Story Expansion
• Gold War Chest
• Over $125 in total value
Nemesis Expansions include a new Orc Tribe featuring new enemies, followers, missions, abilities, weapons, Fortress and wilderness updates, and a Mythic Gear Set.
Story Expansions introduce a new campaign, playable character & abilities, side missions, enemies, allies & more.
Experience an epic open-world brought to life by the award-winning Nemesis System. Forge a new Ring of Power, conquer Fortresses in massive battles and dominate Mordor with your personal Orc army in Middle-earth™: Shadow of War™.
Or buy it all for 25$ in less than 6 months