Rougelike je je igra u pitanju što mi se jako svidja.
Housemark uvek napravi zabavne stvari, tako da ovo može biti nešto jako zanimljivo.
Early verdict
(Image credit: Sony)
Returnal is the perfect game for those who love a challenge with a bit extra behind it. Our early impressions are that Housemarque has made a PS5 exclusive that meets the standards of what we've been crying out for from the new console, and Returnal is a fantastic showcase for what this new hardware is actually capable of.
Čekamo @Collector da nam prosledi sliku kutijice i onda njegove utiske o igri

Nisam preveliki roguelike fan. Cekam utiske da vidim kakva je igra. Ni Hades me npr nije uhvatio a igra je pokupila gomilu nagrada i brutalnih ocena.

Izgleda ok, ali nekako praznjikav svet? Deluje kao igra na kojoj će se lomiti džojpedi

.
Platiš igru 70e pa je pređeš za 45 min, jes kako da ne, ima da se mučim za sve pare

Daj onaj ko da 70 evra za ovo ono kapiram da ga treba napismeno proglasiti ludim i dodeliti mu staratelja i nadzor.
Neka se obavezno javi na forumu prvi koji predje, licno ne verujem da ce biti takvih. Speedrun je neka druga igra, tempo igre uopste nema blage veze sa ovim snimkom gde kao nesto leti kroz nivoe, to je kao dark souls da predjes bez opreme, levelovanja i jednog primljenog udarca.
Predjeno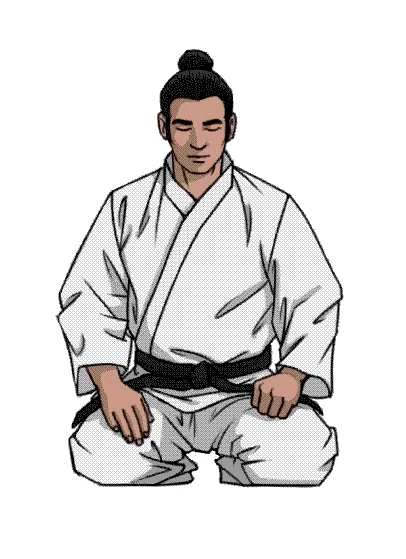 Stevo otkrij nam tvoju tajnu brate.

Ne vredi da počinješ ako nemaš dva kontrolera

Ma ne samo to. Odakle toliko vremena - novca za gejming

gde mi to obicni smrtnici gresimo

Namerno je presao da bi mi dodatno unistio reputaciju na forumu.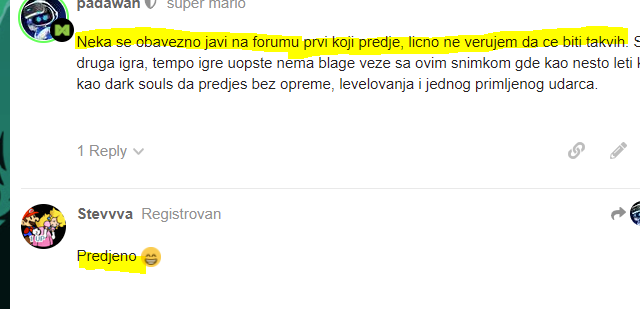 I to mu nije trebalo mnogo 2-3 dana, sad će i platina, ako već nije pala

Doduše tek je na 34% osim ako nije od onih što rade refresh trofeja tek kada uzmu platinu, pošto znam neke kojima je to nešto poput fetiša