Meni ovo ruzno, bolje i da su one png background stavili nego ovu bijelu boju.
Da… Taj beli baner sa crnim PS5 baš ne sedi lepo. Razumem ih da vuku inspiraciju iz PS5 konzole i crno-bele kombinacije sa plavim akcentom, ali nekako to sve ovde ne funkcioniše najbolje. Kako god, diskovi će za par godina verovatno potpuno izumreti…
DE all the way, diskovi u 2021. pih.
Bolje da su stavili crnu, blago providnu kutiju, plavi baner i beli logo. Ovako izgleda kao da su pripremu za štampu radili u paintu iz windowsa 98. Ili da su logo makar malo zasivili, da nije čista crna.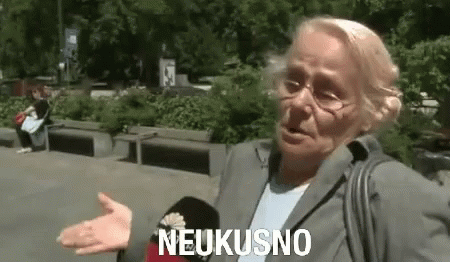 Koga briga, važno je šta je ispod omota

Prije 15 godina o ovome se ne bi ni pricalo niti promoviralo na ovaj nacin. Svijet se ubrzano mijenja, samo je pitanje je li ovo moderno drustvo i najpametnije od svih do sada…
Upravo, jbt imamo temu za omot za igre i sad svi kao iznose svoje mišljenje i tupe kako bi oni smislili bolje. Definitivno smo otišli u tri lepe

jebote kad malo razmislim iz ovog ugla…
Pa oni sami promovišu i tupe o tome, mi samo komentarišemo na to.

whocares.gif
Omot za Fifu 21 ce biti kocka sa brojem 21

Pravda za diskove. Only hard copy.

Vauuuu kako je lepo… a koja razlika izmedju kutije za PS5 ili PS1 ??
Plasticna kutija a unutra CD
uuu, kako ste svi cool & edgy

Da li si ikada gledao kako izgleda kutija iz koje si izvafldio patike???

Hoćeš da kažeš da ti kad kupuješ igre otvoriš DVD kutiju da vidiš kako izgleda disk unutra?
Dok sam na ps3 kupovao originale, nisam ih uzimao ni zbog omota a ni diska. Da li neko neće kupiti disk pošto mu se ne svidja kako je uradjen omot? Kome to smeta tu je digitala kao opcija.
Jebes omot, to je kao da uzimas knjigu zbog korica. Sustina je u sadrzaju a ne u estetici.