Ovde ce se postavljati pitanja odgovori i udate za xbox live gold popuste. Stalni UPDATE!!!
Premestio sam temu gde joj mesto, mada, tema nekog posebnog smisla, jer je ovde većina ili na next genu ili imaju RGH, pa im ne treba spisak popusta za Live.
To su ti sve US akcije, ako imaš UK nalog, neće biti tih popusta.
Ja sam UK nalog i imam tih popusta
http://card.xboxgamertag.com/gamercard/Kastratovic/arancia/card.png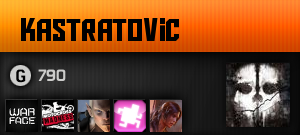 Deals With Gold i Everyday Value su identični za sve regione. Dok ostali nisu. Na UK ti je sad samo Ubisoft Sale, i to je to. Ovo ostalo je na US, i ako imaš UK nalog ne možeš da ih kupiš po toj ceni.
Takođe, kada otvaraš temu, gledaj prvo GDE je stavljaš. Zatim, nemoj naslov da stavljaš u caps lock. Takođe, ako nemoj dvaput zaredom da postuješ, ako imaš nešto da dodaš, koristi Edit. To ti sve stoji u pravilima, koja verovatno nisi pročitao.
Sada su na Xbox UK dosli novi popusti:Warner Bros
Igrice:
-Batman
-Mortal Kombat