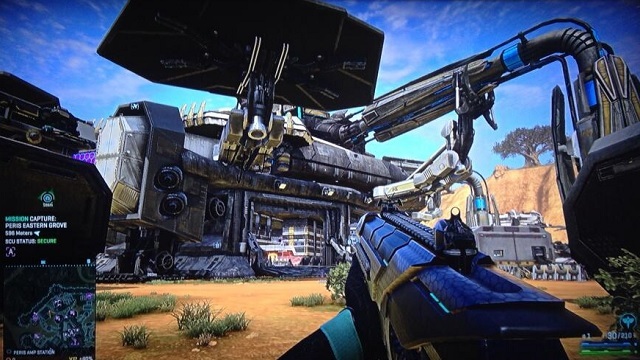 PlanetSide 2 executive producer Clint Worley has shown off two images of the in production PlayStation 4 version of the game.
The first image tweeted by Worley came with the message: "New build is about to drop so I grabbed a pic before the install. Dualshock rumble will add a ton to the gameplay!" A second image was later tweeted in response to a follower with the message: "No worries… we've just been cranking on our E3 version that will be hands on playable!"
When asked if the PlayStation 4 version would be running at the equivalent of Ultra on PC, he replied: "We are still working on optimizations for the PS4. It will be running at 1080 at E3 though!"
You may also have noticed the conspicuously placed Vita in the first shot. Could the dev team be testing remote play for the title?
PlanetSide 2 was officially announced for PlayStation 4 back in October, and is currently scheduled to release later this year.