Kul! Ali treba zavrsiti i trilogiju…
Ja sam tek prvi deo presao. Zivce kidam haha
Ne mogu da predjem igru, a kamoli da pokusam da uzmem one relike na vreme. Svaka cast @Akiris i njemu slicnima koji su uspeli platinu da uzmu.
2019, znaci imaju dovoljno vremena da razviju igru, odlicno?
Lepa vest.
Inace sva tri dela presao, a drugi i treci uzeo platinu, u prvom delu mi fali jos jedan trofej za platinu, "time trial" trofej, 23/25 jos dve staze za platinu, zavrsiti cu i to tako da bude completed.
Pročitah malopre da će u toku godine izaći trilogija za PC…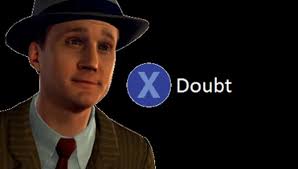 Ne veruj svemu sto procitas. Mislis da bi Sony tako lako dao tu trilogiju za PC?
Ako se sećaš e3 nigde i nikad nisu rekli PS only!
Pricamo o Sony ekskluzivi. Trilogija jikada nije izasla ni za jednu konzolu, zasto bi sad?
Ta trilogija nije vlasnistvo Sonya, tako da su platili samo da bude time exkluziva i izlazi uskoro i za pc i switch. Verovatno samo nece izaci za xbox jer je izgleda Sony dao pozamasnu svotu da se to ne uradi, vlasnik je svakako Activision njih bas zabole na cemu izbacuju samo dajte lovu.
E a vidis, jedini valjani leak za druge platforme je actually Xbox. Ostale su samo glasine

Iz tvojih usta u bozije usi

.