Jedva čekam da izađe. Bring on the insanity!
Ista prica, samo da bude vremenske mogucnosti da usladim Nier i Nioh. EEEE zivote nema se vremena

Ovo ce definitivno biti i za mene godina RPG-a, ako mi se totalno ne smuce.
Uff, ta fora sa tvojim leševima mi se mnooogo sviđa, kul je što sve više igara ima interakcije i posledice za svaku smrt. Ova igra mi konstantno deluje sve bolje i bolje. Neki od detalja su mi baš kul, poput saplitanja lika o cevi. A i muzika je i dalje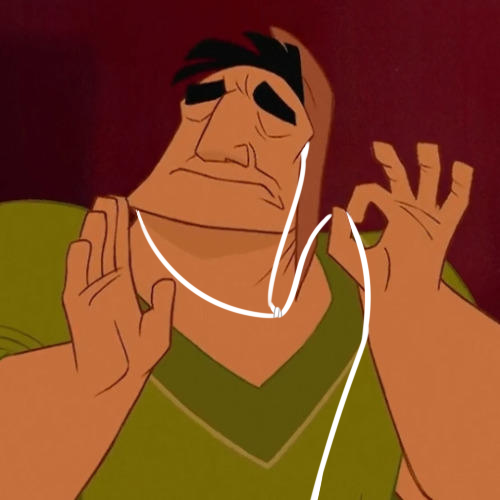 Jedva čekam da izađe ova igra.
Nesto mi samo deluje bledunjavo i ispravno, a vidim da OST svi dosta hvale.
Prvi deo je bio sličan po tom pitanju. U 90% igre su boje delovale bledunjavo i isprano, što je nekako dodavalo atmosferi i priči. A ovde je faktor i to da na igri radi Platinum, a kod njih je fps bitniji od grafike. Te dve činjenice, zajedno sa malim budžetom, formiraju to što vidimo.
Btw, koga interesuje šta se desilo u prvoj igri, ovaj lik radi na sumiranju svih dešavanja i prikazivanju svih krajeva:
Mada, kako kažu, igranje prvog dela nije potrebno, jer se igra dešava 8000+ godina kasnije.
Mene te bledunjave igre podsecaju na PS2 eru.

Ako hoces da ti ovo bude godina RPG-a igraj prokletog Witchera

Q: Can we expect a reason as to why 2B is so sexily designed?
Taro: I just love women!
The transparent bars during cutscenes are transparent because they're supposed to tell you you are in an story moment with uncontrollable character, while still allowing you to enjoy the art in the background
There might be a way to toggle them off in Nier 3
Taura ended up in this project because he was a big fan of Nier and volunteered instantaneously
Yoko Taro is by far the hardest person in the team to work with
Taura doesn't like doing the same thing twice, he says they didn't took a great deal from MGR, which may or may not be a good thing.
The difference with Nier and their older games is that they're trying to move away from the hardcore action niche, trying to make games that are more accessible.
In regards to regional changes/censorship, these decisions are done by regional teams of SE and outside their control, he is not aware that anything as been done for Nier: Automata in that regard, but regardless, his stories will still suck. (lol)
The ending is gonna be crap
Yoko Taro loves his female fans, but the guys he couldn't care less about. He might give them a hug tho.
Tauras answer to the question wether ever worked on Metal Gear Rising 2:
"…"
They played 3 entire hours
The start of the game is supposedly really unusual and spectacular, but there's an embargo on the details
Your hub is a spacestation in black'n'white
You can change most things in the HUD (like you could in the demo)
The world is seamless, no loadingscreens
Some environments look ass (look up 4:20)
So do some NPC's
The combat system is expectedly less complex than a Devil May Cry or Bayonotta, but still feels very Platinum
Fans of Drakengard and NieR gonna find some nostalgic weapons
Every weapon can be slotted in either the light- or hardattack slot
Specific weapon combinations unlock exclusive and unique moves
NieR: Automata's banter between the characters reminds positively of OG NieR
The first three hours are full of genre swaps already
The Soundtrack made a good impression
There's gonna be a Jukebox that allows you to create your own soundtrack, including options like lyrics on/off
It's confirmed that the Demo is the first mission in the full game
The game is gonna be just as weird and charming as OG Nier
As example: (Spoiler for the first mission) if you die during the first mission you don't get back to a checkpoint but instead are presented with an exclusive ending and thrown back into the main menu
"I mean, I was told by Mr. Saito here to go to work on the game in Osaka and work with these guys," he says. "I was told that there was a really great, really talented development team there and it turns out it's true, it's great. All I have to do is sit there drinking beer all day and they make the game for me."
"It is very interesting looking at the reactions and all this praise coming from the fans and people are speaking so highly of it. I mean my story is really, really poor–it's a piece of shit, really. It's worth nothing, adds zero points into the review but Platinum Games action is worth 120 points. Overall, that's 120% rating, so I think it's worth it!"
http://progressbar.com.au/2017/02/nier-automata-preview/
Baš su navalili sa intervjuima, najavama i sveukupnom promocijom Nier

Znači, u neku ruku radi svoj posao, jer baš to treba da radi

I da ti svet deluje mutno, prljavo, kao da ešto nije kako treba

Čak je glavni hub izgleda crno-beo

To su "sitnice" koje su se stalno pojavljivale u prvom delu, i biće ih i ovde.
Pao preorder, iako me dizajn odbija, skoro je monohromatski, ali imam dosta poverenja u Platinum. Ovo mi vuce da ce biti u opsegu 70-80 na metacriticu, no videcemo, daj boze da gresim.
Dok cekam novu Zeldu i Horizon, probao sam i Nier Automata demo, sa kojim nisam nesto narocito obojen impresivnoscu. Obicno je pametnije prvo probati demo, a onda impulsivno preorderovati. Vidi se dodir PG-a u stilu kretanja glavne heroine i dodzovanju napada protivnika koji dakle podsecaju na Bajonetu, te nekakvih kugli projektila koje kreiraju relativno dosadne bullet hell set pisove. Protivnici kao i bosovi su ne preterano mastovito dizajnirane limene kanturine koje, ako ista, proizvode zadovoljavajuce klang zvukove u dodiru sa mojim hladnim oruzjem. Ceo svet je skoro monohromatski, sto bi, valjda, trebalo da nam docara postapokalipticni svet pun robota i beznadja, a prvi nivo je smesten u neku dosadnu fabriku. Videcemo jos.
Pogresio sam na svu srecu. Nier ima 90 na metacriticu.
Sada treba to uglaviti negde pored Zelde i Horizona, dok ne izadje Andromeda za 2 nedelje. Mission impossible.

Daj otkaz, pokidaj te okove kapitalizma.
I ja ne mogu da verujem. Očekivao sam da će biti cult hit od oko 60-70, kao i prethodni deo. Platinum + Yoko Taro = $$$ izgleda. Sad da najave i remaster prvog dela, i idemo.
Batali Andromedu dok ne izađe sav DLC/Complete edition?

Da sam na tvom mestu, ja bi to uradio. Mada, verovatno ne bi ni kupio ME, ali je to druga priča.
Pored ovakvih saveta, kome trebaju neprijatelji

MASS EFFECT MORA DA SE IGRA PRVOG DANA.
Pa, da, to je uvek validan izbor, zajedno sa bacanjem u mesalicu za beton.
I obavezno na fejzbuks da metnes "Works at SAM SVOJ GAZDA"
Kao i Zelda, Horizon, Nier: Automata… Ko šiša još jedan ME

Sad kad ovo vidi Lordish…