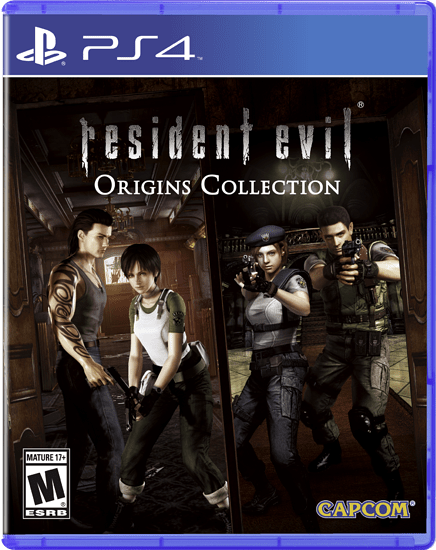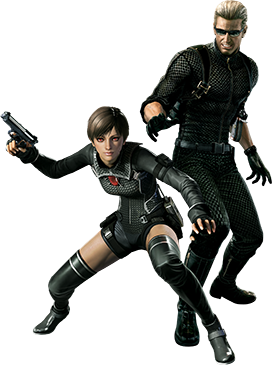 [TABLE]
January Horrors Bring Resident Evil Origins Collection and Playable Wesker for Resident Evil 0!
The undead will be arriving in hordes this January!
Beginning January 19, 2016, everyone will be able to experience an introduction to the Resident Evil origin stories that started it all in Resident Evil Origins Collection, a physical disc product that contains both the upcoming release of Resident Evil 0 and the recently released critically-acclaimed Resident Evil. This collection will be available for MSRP $39.99 for PlayStation 4 computer entertainment system and Xbox One. Resident Evil 0 will also be available to purchase digitally for MSRP $19.99 / €19.99 / £14.99 early 2016 for PlayStation 4 computer entertainment system, PlayStation 3 computer entertainment system, Xbox One, Xbox 360 and Windows PC. A brand new trailer for Resident Evil Origins Collection is available now at the Capcom Press Center.
In addition, unveiled today for Resident Evil 0 is the all new Wesker Mode. For the first time ever in Resident Evil 0 players can experience the events leading up to the iconic mansion outbreak playing as alternative character Albert Wesker, alongside S.T.A.R.S. member Rebecca Chambers. Both characters will star in a special themed outfit for the mode with Wesker replacing the traditional gameplay role of Billy Coen. A brand new video featuring Wesker and the new abilities he brings to the gameplay is also available now on the press site.
[/TABLE]
Znači, u kolekciji se nalaze Resident Evil Remake i Resident Evil 0 Remake. Glavni dodatak je to što se dodaje Wesker Mode u Resident Evil 0, gde se upravlja Weskerom u posebnoj kampanji. Kolekcija stiže u Januaru za Xo, 360, PS4, PS3 i PC.