Naslov ove teme je veoma zavaravajuci.
Daj Bože da se što pre reši ovo, da nam se ne sekiraš više

Zbog ovoga je glupo što Sony tvrdi da će MS ukloniti igru sa PS konzole ili je osakatiti. Nema poslovne koristi da se tako nešto uradi, čak mogu to dobiti i napismeno, ali im nije dovoljno

.
Pa Sony bi bio jedino zadovoljan da im Acti/MS poklone CoD-a i tad bi nasli nesto da im ne odgovara.
MS fanovi zive u poricanju realnosti, tako da sem tebe niko primetio nije.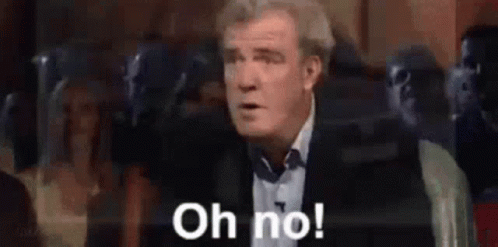 Ovaj slucaj postaje mapet show
To da plaču se više kaže u podrugljivom tonu nego što neko misli da zaprave plaču. I Sony fanovi kažu da je MS očajan čim su počeli djeliti ove deal-ove a i oni samo pokušavaju zadovoljiti regulatore.
Ovog lika je bannovao Twitch i Bungie zbog optužbi za seksualnog uznemirivanje. Sada mlati po jutjubu, proziva novinare i pravi buku gde je nema. Klasičan grifter

.
Nemam pojma ko je lik, niti me iskreno zanima. Poređenje je na mestu i plastično opisuje odnos između tri multimilijarderske kompanije iz biznis perspektive.
Sony nek uzme take two I svi mirni,da sam ms maksimalno bi im zagorčavao sve moguće akvizicije ubuduće
Pa što ti ne uzmeš novi Stelvio kad se to tako uzimalo kao što ti pišeš

Znaci u tom grmu lezi zec –
"While Microsoft's bid to take over Activision Blizzard has raised concerns about industry competition, Spencer argued the deal would boost competition in the mobile space - what he called the "largest platform people play on".

"The Digital Markets Act that's coming - those are the kinds of things that we are planning for," he said. "I think it's a huge opportunity."

It's unclear when Microsoft will be able to launch its own store, but Spencer said it would be "pretty trivial" to adapt Xbox and Game Pass to mobile.

The acquisition of Activision Blizzard would also fill an "obvious hole in our capability", said Spencer, with the likes of Call of Duty Mobile, Diablo Immortal and Candy Crush Saga being "critically important" to attracting players to its new platform."
Znam da vam ovo verovatno nije neka novost, al eto, reko covek. Onoliku buku svi digli oko CoD, a MS ovamo cilja na mobilne 'igrice'.
Svejedno nisam siguran da deal stvarno vredi 70 milijardi, al valjda oni znaju vise od mene.
Da, nekoliko puta su ovo spominjali kao glavni razlog ali svi zapeli za CoD a ovamo Candy Crash pravi veću kintu. Tencent je u 2022. samo na mobilnim igrama zaradio $32B. Ogroman kolač koji samo raste, MS hoće deo.
Istraživanje: Gejmeri sve manje novca troše na igre, opšti pad prodaje u svetu
Poslato putem @upday