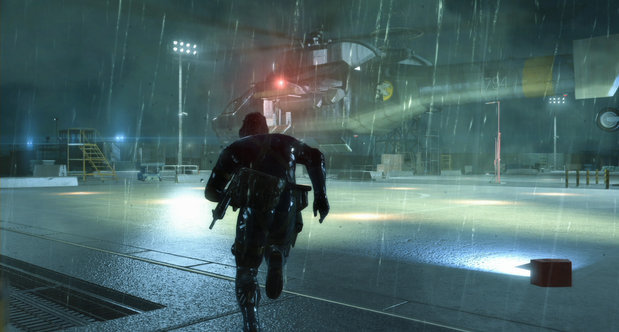 Metal Gear Solid: Ground Zeroes serves as the prologue for the larger Phantom Pain, so you'd probably want to pick up both games on the same platform. Konami is promising PlayStation fans a little bit more, with a tease of exclusive Ground Zeroes content.
A photo tweet from series creator Hideo Kojima (via Videogamer) includes a bit of text teasing "Exclusive Content for PlayStation platform." It doesn't give any more details, so we're in the dark regarding just what it may be.
Ground Zeroes is meant to ease players into the open world concepts of MGS5, by introducing them slowly. It's coming in spring 2014 for a budget price of $19.99 as a current-gen downloadable, or $29.99 for the boxed copy. On next-gen systems it's download-only for $29.99.