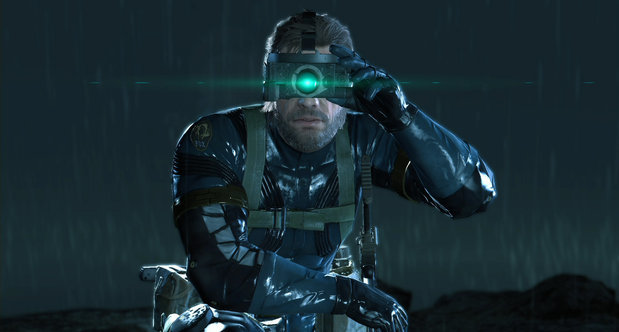 The relationship between Metal Gear Solid: Ground Zeroes and MGS V: The Phantom Pain has been a little hazy at times, but if you were still confused, today Konami has made it all crystal clear. Ground Zeroes is a separate game, a prologue which will be released in spring 2014.
Ground Zeroes is the one with the prison break, if you're hazy on that too. It takes place one year after Peace Walker, in 1975, and nine years before The Phantom Pain kicks off in 1984.
"The advanced capabilities of the Fox Engine have allowed me to tell the new story in a new way. There will be a significant difference in what Metal Gear Solid V: The Phantom Pain brings to the series, so we want to ease players into the new open world environment and its potential," series creator Hideo Kojima said in today's announcement. "As such, Metal Gear Solid: Ground Zeroes has been designed to introduce key elements, allowing them to fully benefit from all that the new game will offer."
While Konami's North American arm has yet to issue its own announcement, in the UK, at least, it'll be released both in a box, cheaper than a regular retail release (at £30), and downloadable, a third cheaper than that (£20). The digital PS4 and Xbox One versions, however, are to cost the same as those boxed current-gen versions. This is in Europe, anyway; we'll hear about America later today.
Jos jedan naslov koji je odlozen… Koji je sledeci???