BioWare je najavio 2 poslednja DLC-ova za Mass Effect 3 i još bolje, izaćiće u razmaku od 10 dana na Xbox360 i PS3 :). Prvi koji nam dolazi je Reckoning, MP DLC koji donosi par oružja i par novih karaktera. Biće totally FREE!
Februar!!!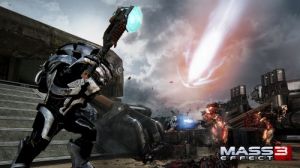 [URL="http://oyster.ignimgs.com/wordpress/stg.ign.com/2013/02/250679.jpg"]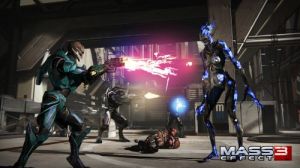 Reckoning, Mass Effect 3's final multiplayer pack. Reckoning offers new characters including the Geth Juggernaut, Female Turian Raptor, Talon Mercenary and Alliance Infiltration Unit. It also includes seven new weapons including the Geth Spitfire Assault Rifle, Venom Shotgun and Lancer Assault Rifle, plus new equipment and weapon mods like the Geth Scanner and Assault Rifle Ultralight materials.
Reckoning will be released for free on February 26th for Xbox 360, PlayStation 3 and PC (February 27th for PlayStation 3 in Europe).
Drugi DLC je Citadel, SP DLC koji će doći iz dva dela zbog veličine. Kupi se prvi deo, i onda se skine i drugi deo, mora tim redosledom jer ako neko hoće da skine prvo drugi deo, pitaće ga da ponovo kupi. DLC košta $14.99 (kontam da će biti oko 1200/1600 poena)
Mart!!!
Single-player gamers can look forward to the Citadel downloadable content, which will be released on March 5th for Xbox 360, PlayStation 3 and PC (in Europe, the pack will hit PlayStation 3 on March 6th). [URL="http://oyster.ignimgs.com/wordpress/stg.ign.com/2013/02/screenshot-134-spcitadel-wyww-pjpg-480086.jpg"]
BioWare's Chris Priestly posted the following synopsis of the Citadel content on BioWare's forums:
"When a sinister conspiracy targets Commander Shepard, you and your team must uncover the truth, through battles and intrigue that range from the glamour of the Citadel's Wards to the top-secret Council Archives. Uncover the truth and fight alongside your squad – as well as the cast from the original Mass Effect and Mass Effect 2.
When the adventure is over, reconnect with your favorite characters from the Mass Effect Trilogy, try your luck at the Citadel's Silver Coast Casino, blow off steam in the Armax Combat Arena, or explore and furnish Shepard's own living quarters on the Citadel. With unique content and cinematics featuring your friends and romance interests in the Mass Effect trilogy, Mass Effect 3: Citadel offers one final chance to see the characters you have known for years and rekindle romances."
[URL="http://oyster.ignimgs.com/wordpress/stg.ign.com/2013/02/screenshot-136-spcitadel-8j7l-pjpg-e205b5.jpg"]
Priestly also notes that "for Xbox 360 users, the Citadel DLC pack will come as 2 downloads on Xbox Live. ME3 Citadel is larger than our previous DLC packs, so it had to be split into 2 downloads. The first pack is priced at $14.99 and the second pack is tagged as free. Players need to purchase and download pack 1, then download pack 2 at no additional cost. You can download pack 2 without purchasing pack one, but the DLC will not work. You will get an error message in game asking you to download pack 1. It will say 'This DLC will only work in conjunction with Part 1 of Mass Effect 3: Citadel, which is split across 2 downloadable packages. Please purchase Part 1 prior to downloading Part 2 at no additional cost.' This will not hurt your saved game but you will not be able to launch Citadel until you have both packs. This only effects Xbox 360 users. Citadel for the PC and PS3 is in one pack."
Final Mass Effect 3 Single-Player, Multiplayer DLC Announced - IGN