There has been a lot of talk about a next gen Tomb Raider game, especially after the success of the most recent addition to the series. Square Enix definitely appears to be working on a new title.Back in March, speculation rose when a trademark for another Tomb Raider game surfaced. That game was titled Lara Croft: Reflections. Check out the original filing below.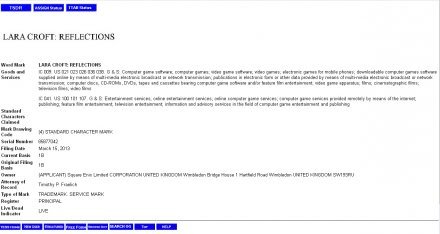 As you can see the original filing was on March 15, 2013. With no word on a new game since, other than the heavily rumored Tomb Raider: Definitive Edition, Square Enix appears to have registered or updated the past trademark. Check out the screenshot we grabbed below.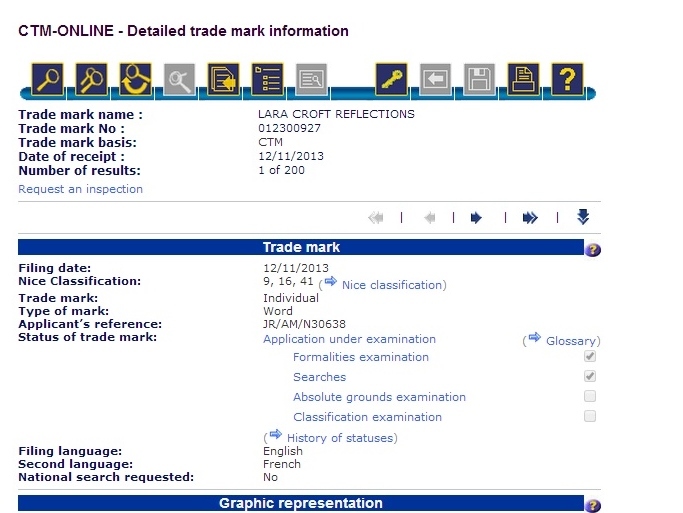 As you can see from the screenshot the filing date for Lara Croft: Reflections was on November 11, 2013. This is the second time this trademark pops up. Now the big question is, is this a next gen sequel for Tomb Raider? It is rather interesting that this trademark has popped up twice this year. Square Enix has yet to officially comment on the issue.
[SIZE=1][ Source: Lara Croft: Reflections Trademark Pops Up, Again | Junkie Monkeys ][/SIZE]