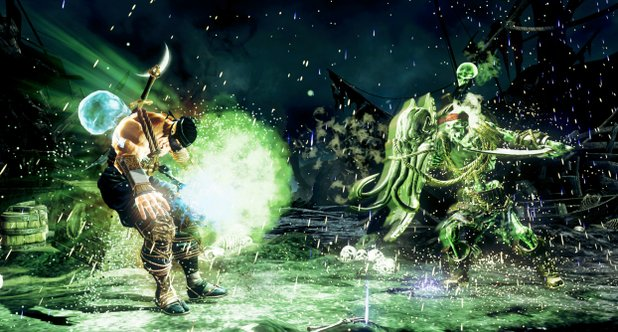 With Amazon swooping in to buy Double Helix Games, the future of Killer Instinct looked a bit cloudy. Microsoft said it was looking for a new development partner, and it appears they've landed one: Iron Galaxy Studios, best known for their work on Divekick.
CEO Dave Lang says that working on finishing Fulgore and planning for the second season of Microsoft's sort-of-free-to-play fighting game is "probably the biggest thing we've ever done."
"This is an amazing opportunity to work on a game and a genre we are super passionate about," Lang told Polygon. The goal for the studio is to simply build upon what Double Helix started. "What they have is amazing, and it's good, and we just want to layer new stuff on top of that that keeps the pace intact."
The upcoming Fulgore update will be the first look at Iron Galaxy's work on the KI franchise. Coming April 9th, that update will also introduce Arcade Mode and online lobbies featuring eight-player rooms and spectating functionality.