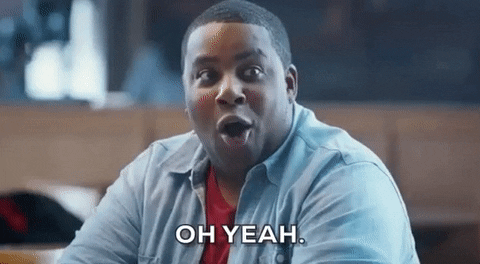 I izgleda da nije samo ova igra nego da stižu još neke.
Znači onda PC ispadne ipak ultimativna platforma

Auuu kako je krenulo uskoro cemo imati situaciju da uz sve PS ekskluzive mora stojati prefiks privremene

Kul, igra je odlična i vredi da je što više ljudi odigra. Pogotovu sa ekspanzijom, kao pripremu za drugi deo. Čekam još malo vremena da prođe da je ponovo upalim na NG+ i najvećoj težini.
Ovo je odlican potez! Igra koja je zavrsila svoj prodajni ciklus na ps4 izlazi za PC sto znaci jos nekih milion prodatih kopija.
Izađe par PS4 igara na PC = sve PS4 ekskluzive izlaze na PC? Seems legit. Flawless logic.

Still, dobro je da što više igara bude dostupno na što više platformi.
Anton Loginov, the guy who leaked Horizon Zero Dawn coming to PC said that Sony had been hinting that all of their games would be coming to PC in the future.
Gde ima vatre, ima dima…
Kako god, glupo je da ostave dodatne pare samo zato što su igre na konzoli. Postoji veliki broj igrača koji nikad neće kupiti konzole zbog par igara a voljni su da potroše novce za dobre igre. Zašto ne dopreti do njih, ako već neće da kupe konzolu.
Izgleda da sa promenom menadžmenta u PlayStationu dolazi i nov način razmišljanja. Videćemo još gde svo ovo vodi…
Još jedan insajder, lik koji je poslao prve fotke PS5 devkitova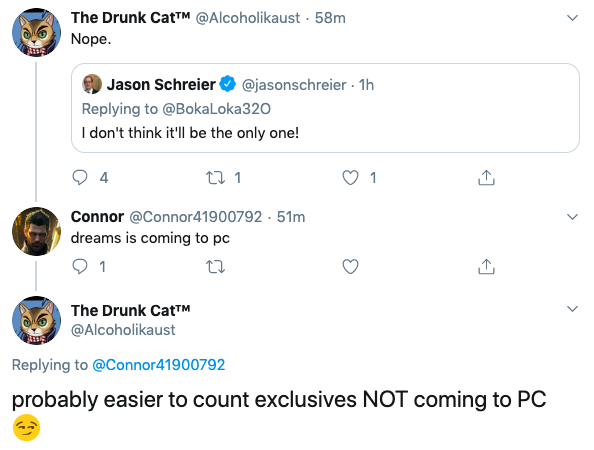 Ja da sam ms sad bih napravio dual boot win 10 za xbox

Onda lepo da mesto dve konzole kupim jedan kršten PC i udri.
Dolazi i dreams ? Inace prvi put cujem za igru… uglavnom neko crtac sranje al dobro
"and eager to explore Switch" - Oblakoder na aparatima

Ne znam zasto bih bio na aparatima jer da zelim Dreams kupio bih ga za PS4, po visestruko manjoj ceni nego sto ce biti na Switchu. Jos nisam odigrao ni top ekskluzive, a kamoli to crtac sranje kako ga ti zoves
Generalno gledano sjajna vest za sve PC igrace jer ovo je najverovatnije samo test za pustanje i ostalih PS ekskluziva na PC, a smejali smo se Microsoftu

Da li to sada znači da Sony nema ekskluzive? Realno PC je daleko veće tržište, dosta više para. Mislim da smo ja kraju ekskluziva na konzolama. Osim Nintenda koji se bori ali će i on popustiti kad tad…
Moguce da je to samo za potrebe demonstracije na E3? Obicno se pustaju sa PC-a.
Za E3 na koji se nece pojaviti ?

pored toga zaboravio si da igra izlazi u maju a e3 je u junu.
Ahaaaa… hm. Onda je mozda neki dugotrajan projekat.
Ljudi se loze i odmah mastaju o tlou 2 a po meni je mnogo realnije da izbace prvi deo i unchartede.
Ja već počeo da gledam pc mašine, ima za 1k evra sasvim solidna da se uzme, a igre besplatne. Ako Sony najavi da ekskluzive izlaze na PC zaista nema potrebe više drndati se sa 2 konzole.