Iz vedra neba 343i postavio YouTube Premier za Halo Infinite kampanju. Oko 6 minuta bi trebalo da bude dugačak video.
Gde si nasao info za 6 min?
Našli su drugi, valjda kad guglaš video u youtubu, prikaže dužinu, tako nešto.
Da, kada ukucas naziv videa, izbaci duzinu. Isto tako smo unapred znali duzinu BF i ostalih trailera.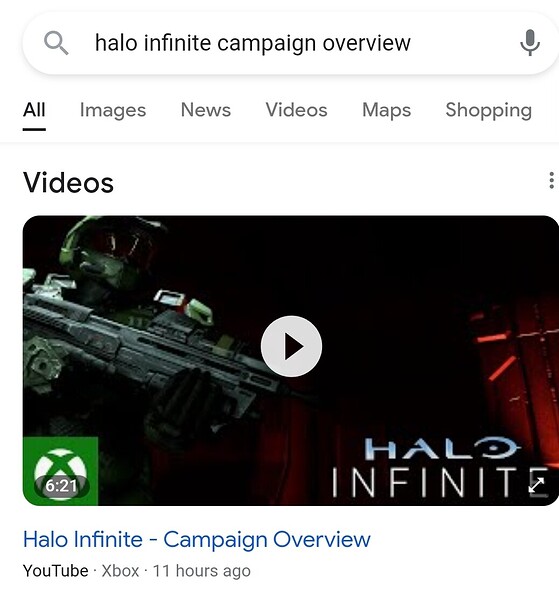 Mislim da ćemo danas videti nešto slično ovome, samo vezano za kampanju:
I da 15. novembra dobijemo deep dive (em 20 godina od izlaska Halo, em oko tog datuma igra treba da je u Gold statusu).
Bogo moj kad će decembar



Hmmm poznato…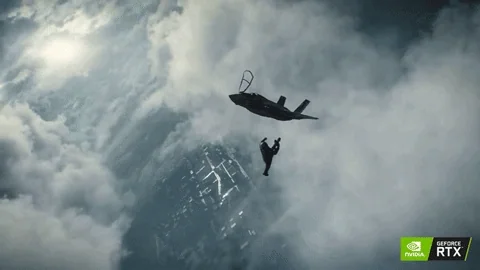 Inace solidan trailer, za kampanju ne moram vise da znam samo da drzimo palceve da je dobra.

Au ne mogu da se oporavim….
UVAU
Onako trejler, više volim one režirane da ti dignu hajp do neba

. Svet mi i dalje deluje praznjikav, posebno što sada igram Valhalu i uzviam u svoj onoj raskoši. Već vidim sporednu misiju, idi i uništi, samo se nadam da neće ići po receptu većine i samo nepotrebno produžiti igru… A ove vratolomije su mi ok u MP, u SP ne vidim poentu kad igram protiv tupavog AI. Čekam utiske fanova, ja verovatno nisam merodavan

Banujte ga, terajte ga odavde!!!
Vidim da fanovi u komentarima padaju u nesvest, tako da kontam da im se sviđa

. Ok, ja je gledam kao i svaku drugu igru, lepo to izgleda, ali nisam pao u nesvest, fanovi su verovatno na aparatima.
@xX8Lampard8Xx opusti se, bitno da si ti zadovoljan

Ali najezio se brat

ovako se nisam najezio od kad je Srbija usla u finale EP 2014 u basketu

čuj naježio, izdrk'o triput…

Samo da je nama @xX8Lampard8Xx zadovoljan, lako ćemo sa ostalima.
Gledao upravo 4k snimak na TVu. 60fps ko po puteru i Halo napucavanje je



. Light RPG elementi sasvim ok, mapa poooveća, idi gde goželiš, radi šta god hoćeš, pozivaš vozila koja ti odgovaraju, prezabavan sandbox + grapling hook, raznovrsni protivnici, sve na mestu.
Pri tome Zeta Halo izgleda prelepo, jedva čekam da vidim pustinju i snežne delove prstena.
Ti si sve to video i u prvom gameplay-u od pre godinu dana

. Šalim se malo, lepo izgleda, samo da više izadje.
Samo sam kopirao od prošlog jula lol. Mada sam tada najviše blebetao o dynamic lighning i koliko može da napravi razliku. Više je nego očigledno koliko prošle godine neke stvari nisu bile na svom mestu:
I još

za:
Lepo izgleda, još samo da napokon izađe