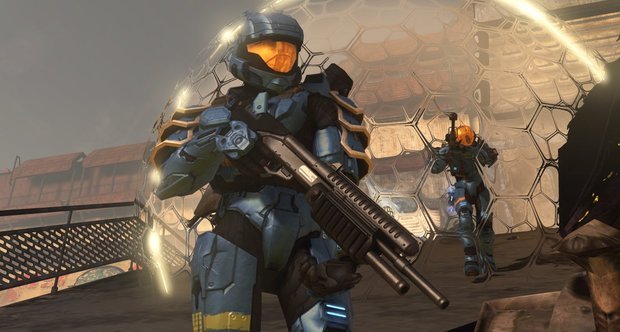 Microsoft continues to expand the Halo universe. They just recently announced a Halo TV project with Steven Spielberg for Xbox One, and are planning the next two installments in 343 Industries' Reclaimer Trilogy (i.e Halo 5 and 6). But now we find out about another project called Bootcamp that is unrelated to any of that.
The listing for Bootcamp was found on the Korean Ratings Board (via GameFront), and Microsoft confirmed its existence without providing details: "What's Bootcamp? It is not related to our Xbox One efforts, or the Reclaimer Saga, but rather a project we're very enthusiastic about and will have more to say about in the near future."
Whatever it is, the listing mentions Halo 3 and PC, so we could finally be seeing a non-console port of the game. Another possibility, as GameFront points out, is that it could be related to the Brian Reed novel Halo: Fall of Reach: Bootcamp. I guess we will find out soon enough, in whatever Microsoft's definition of the near future is.