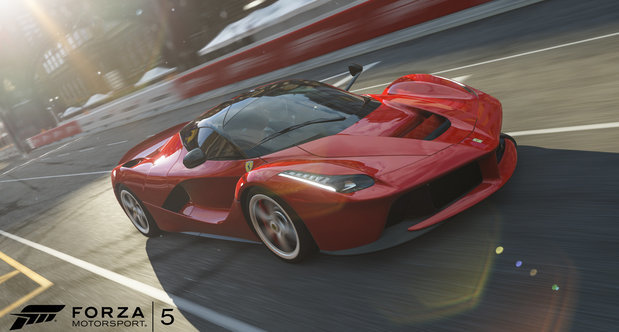 Microsoft and Turn 10 announced the Forza Motorsport 5 "Car Pass" last week, a bundle that lets you grab six monthly car packs at a discount. They delved into a little more detail today, sharing info on the first pack and just how big that discount will be for dedicated car enthusiasts.
The first downloadable content will be the LaFerrari Car Pack, available on launch day. It's named after its headliner car, a limited run Ferrari model with a 950-horsepower hybrid engine. Only 499 of them will be available to drive in real life, so it'll be easier (and much, much cheaper) to drive one in the game. Turn 10 also boasts that this means you'll be able to try the car before it's available to anyone on the market, so take that absurdly rich people! The pack will also include nine other cars, to be detailed closer to launch.
The Car Pass itself, which gets you access to the LaFerrari Pack along with five others, will cost $49.99. This is similar to the price for Forza Horizon, and said to be an 18% savings over buying them individually. Of course, if you are a devotee of particular makes and models, you can just buy the packs a la carte.