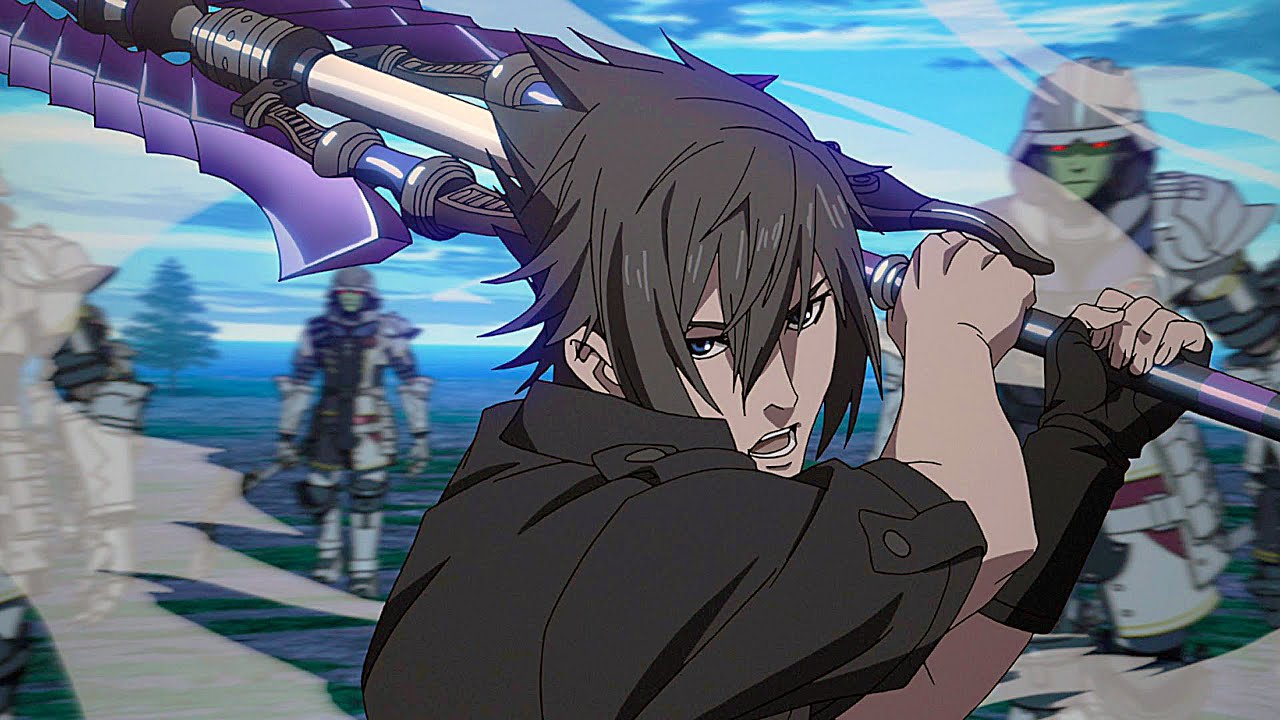 **Square Enix Announces Final antasy XV universe: A Full-Scale CG Movie, Original Anime Series and New Mobile Title Based on Final Fantasy XV
Tonight, at the star-studded Uncovered: Final Fantasy XV event in Los Angeles, Square Enix revealed that Final Fantasy XV will release worldwide on September 30th. Unprecedented in the entertainment world, Square Enix and its partners also announced a series of large-scale projects that compose the grand Final Fantasy XV Universe to be released within the same timeframe.
[B]Kingsglaive: Final Fantasy XV** is a CG movie, presented by Sony Pictures Entertainment and Square Enix. The animated feature weaves together the complexities of kingdoms at war, royal relationships and epic battles in a tale that will set the stage for the main Final Fantasy XV narrative. The CG movie features an all-star cast with Sean Bean (Lord of the Rings, Game of Thrones) voicing Regis, the King of Lucis who has sworn to protect his kingdom, Lena Headey (300, Game of Thrones), voicing Luna, the princess who has been entrusted to deliver the royal ring of Lucis to Prince Noctis, and Aaron Paul (Breaking Bad), voicing Nyx. The title will be released digitally worldwide before the game's launch. The announcement trailer is available for viewing here.
Brotherhood Final Fantasy XV is a new anime series that consists of five standalone episodes that delve into the extraordinary friendships between crown prince Noctis and his three comrades, setting the stage for the adventure players will set out upon in the action-packed RPG. The first episode is available now to stream on YouTube. Subsequent episodes will be released before the game's launch. All episodes will be free. The series announcement trailer is available on YouTube [URL="https://www.youtube.com/watch?v=8FBP27zcQgE"]here.
Platinum Demo - Final Fantasy XV is a free download demo that offers a glimpse into the final game as it whisks players away to a fragmented dreamscape of Noctis as a child. This storyline is unique to the demo and will not be available in the final version of the main game. Players can take control of young Noctis as he masters various weapons, magic skills and driving. To overcome the many monsters within this fantastical dream world, young Noctis will have Carbuncle as is his magical guide. Players who complete the demo will unlock the exclusive Carbuncle summon DLC for the full game at launch. The demo is available tonight on Xbox One via the Xbox Games Store, and through the [URL="https://store.playstation.com/#!/en-us/games/platinum-demo-final-fantasy-xv/cid=UP0082-CUSA04568_00-0000000000000001"]PlayStation Store for the PlayStation 4 computer entertainment system.
[/B]A new trailer for Final Fantasy XV narrated by King Regis, titled "Reclaim Your Throne," was also revealed, showcasing never-before-seen gameplay accompanied by music from composer Yoko Shimomura. Florence Welch of Grammy-nominated Florence + the Machine has created her own rendition of the Ben E. King classic "Stand by Me" with Square Enix to soundtrack this new trailer, which can be viewed on YouTube.
Final Fantasy XV is available for digital pre-order tonight on Xbox Store and PlayStation Store starting tonight. For a limited time, pre-order purchasers will receive Noctis Special Outfit and Carbuncle pet for Xbox Avatars (Xbox One) and a Dynamic PS4 theme for PlayStation 4 players. The Collector's Editions were also announced with more details below and on the official website.
Day One Edition – $59.99
• Final Fantasy series Masamune DLC weapon
• Xbox Store Pre-order Incentives: Two Xbox One Avatars including Noctis Special Outfit and Carbuncle pet
• PlayStation Store Pre-order Incentives: Dynamic PS4 theme for PlayStation 4 players
Deluxe Edition – $89.99
• All Day One Edition content plus an exclusive dual disc steelbook containing Final Fantasy XV and Kingsglaive movie Blu-ray and Platinum Leviathan Regalia design and access to the Royal Raiment costume DLC
Ultimate Collector's Edition (Available exclusively on the Square Enix Online Store) – $269.99
• All Deluxe Edition content plus exclusive disc steelbooks containing the Official Final Fantasy XV Blu-ray Soundtrack (featuring music from Final Fantasy XV, Kingsglaive and Brotherhood), Brotherhood Blu-ray (containing an exclusive sixth episode), hard-cover artbook, an exclusive limited edition variant Noctis Play Arts -KAI- action figure, and in-game item packs
Finally, Square Enix also announced Justice Monsters Five, a pinball game for mobile devices combining role-playing elements with some of the franchise's most iconic monsters. The game will be available to play in-game in Final Fantasy XV when it launches this September. The mobile game will be coming soon, and players can enjoy Noctis and company's favorite pinball pastime by downloading the game for free on Google Play for Android devices, on the App Store for iPhone and iPad, and on Universal Store for Windows 10 devices. Pre-registration for this game is available at the following links: Android - [URL="https://prelaunch.me/ios/NDU5"]iOS
As part of the global launch of the ultimate Final Fantasy experience, and for the first time in franchise history, the game will include English, French, and Japanese voice options in addition to Spanish and Brazilian Portuguese subtitles.
Da sumiramo: Final Fantasy XV izlazi 30.09.2016. Imaće anime prequel od pet epizoda, prva je odmah dostupna za gledanje, novi demo, koji je isto odmah dostupan, CG film koji će naknadno biti dostupan i smartphone igru koja će biti dostupna nakon što igra izađe.
Malo li je?

Za one koje interesuje kakav je demo a nemaju konzolu na kojoj bi mogli da ga igraju evo celog prelaska demoa: