Elder Scrolls Online Beta - Angry Joe's Impressions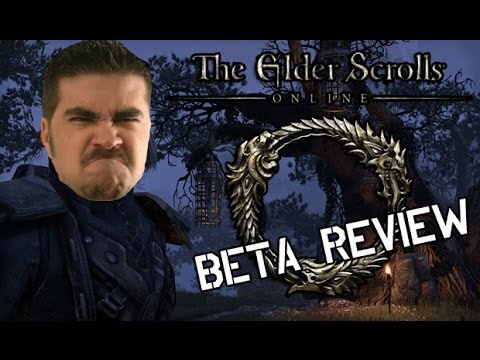 The Elder Scrolls Online Academy 1
The Elder Scrolls Online Academy 2
The Elder Scrolls Online Academy 3
The Elder Scrolls Online Academy 4
The Elder Scrolls Online Academy 5
The Elder Scrolls Online Academy 6
Lik je sve objasni

Jedino što zelim da imam od Elder Scrolls Online: Imperial Edition je ova kutija u koju je sve ostalo :lol:
Lepa je kutija ali ja zelim SVEEEEE

Sfeeeeee

ja samo cekam da stigne moj primerak

Jos samo da vidim za koju konzolu ce biti dostupno u Madjarskoj… Skyrim mi je promakao, posto je na prodaju bio svega jedan primerak… A ovaj vala nece…
Elder Scrolls Online: izgleda kao neka nisko budzetna igra iz 1998 godine baš me zanima koliko će im ljudi dati 15 evra mesečno :hihi
Da je free bilo bi ludilo ovako mi je puno para to
Ko ovu igru kupi zbog grafike ili ne zna sta kupuje ili ima mnogo para…

Koje cimanje ova closed beta bruka jedna. Od jutros mi skine 22 gb, pa posle jos neki dodatni patch 4gb i sad sam u red za login,zahvaljuju mi sto sam tester i čekam u red za login 6 minuta. Samo problem što umesto login quee wait time umesto da se smanjuje sa 6 minuta, se popeo na 10 lol
Hahahaha… Kolaps u saobracaju
Prvi utisci pa manje više je sve Angry Joe sumirao u klipu. Svaki 50ti crate i trunk bude ne-lootovan. Deluje skroz ok za betu, grafika prihvatljiva, zastrašujuće mnogo contenta, itema, questova, skillova i opcija. Nažalost za 2 sata igranja 3 put mi je crashovala u win 8.1 zbog nekih gluposti zbog kojih ne bi trebala da to radi. Ortaku na win7 radi bez problema. Deluje ko teška zaraza, samo kada bi ukinuli subscription pozdravio bih se sa životom. Ovako igraću malo ovu betu pa videćemo šta onda

Nemoj vise molim te MIlane nemoj , otkad si otvorio ovu temu bodes me sa ovom igrom i Imperial ed. da je uzmem a nemam sa cim da placam posle da igram udarila ekonomska kriza bato ;(
Ako ovo izgleda kao niskobudzetna igra iz 1998, onda ja ne znam. mozda da upgradeujes malo komp?
Fullscreen:
EDIT: Evo jos malo screenova
Fullscreen:
Elder Scrolls Online PvP Gameplay - Angry Joe's Impressions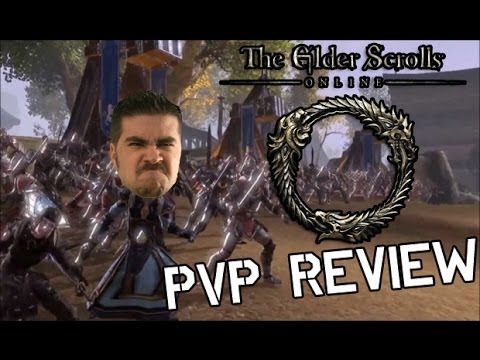 The Beta NDA Has Lifted
From this point on, you're invited to share your experiences in the ESO beta with others!
Testers have been chomping at the bit to post their impressions of The Elder Scrolls Online publicly, and we're ready to set you loose on the world. Starting today, the Non-Disclosure Agreement has been lifted, so you'll be able to share your thoughts!
There isn't a beta event taking place now, but we'll hold another soon–watch for invites. You'll be free to capture and share footage and screenshots, stream your gameplay, and talk about the game wherever you'd like during that test (and in future tests).
We want to see what you have to say, so share your thoughts, guides, articles, and impressions with us on Facebook, Google+, Twitter, and Tumblr!