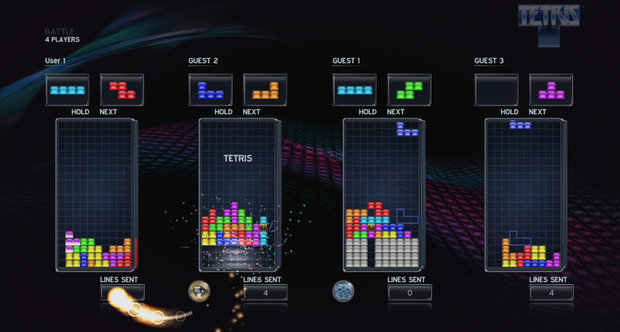 With eight cores and teraflops of processing power, the next-gen consoles are finally equipped to make the best, most-HD version of a classic video game franchise ever. Ubisoft is proud to announce… Tetris.
The classic brick-falling game will celebrate its 30th anniversary this year, making it an ideal time to release a new game on PlayStation Network and Xbox Live. This will be Ubisoft's first swing at the series, ever since Electronic Arts had the license. (PS3 version pictured above)
"We welcome Ubisoft to the Tetris family. I am 100% sure they will develop one of the best versions of the Tetris game ever," Tetris Company managing director Henk B. Rogers said in the announcement.
"We're very excited to start working with this world-renowned brand, and can't wait to combine Ubisoft's expertise and all the capacities of next-gen consoles to create an exciting new Tetris experience for fans," Ubisoft CEO Yves Guillemot added.