Igra je sad dostupna…
3.5GB na iOS-u.
Nazalost izgleda da je igra zestoki pay to win.
Ja skinuo 2 gb sa play stora, udjem u igru jos nekoliko download file-ova mozda jos 3-4 gb sve to zavrsi i izasao iz igre. Posle sat udjem ono krene opet download istih tih file-ova. Izbrisao sve.
Meni ni nema igre na store-u

Iznenadjujuce za mobilnu igru.

Probacu svakako kao veliki Diablo fan, i to na 12.9 ipadu. Ali cim sam video da je za mobilni…
Dobro, istina.

Ali COD nije npr. Cista kozmetika. Ovde imas bukvalno damage pointe da kupujes. Sto vise platid imas veci damage.

Doduse develperi su se oglasili da se "raduju svakom feedbacku".

Zvuci dobro developerima

Jedino gore od pay2win su face jutjubera

Samo da sony i microsoft ne vide pay2win pa ubace i oni


Pa MS je uveo pay to play online, Sony se samo nemo pridružio

Mnogo je dobar i zarazan, radi fenomenalno na ipadu u 60 fps-a, sto i nije cudno jer je najjaci mobillni uredjaj trenutno.
Diablo je onaj stari, samo mi je to jos trebalo u zivotu.
Asmongold.

Pomislio sam da je umro sa poslednjom ekspanzijom WoW-a.

Ne gledam ga, ali trenutno jedan od najgledanijih na twitchu. Kad god udjem ima preko 100k gledalaca. Evo sad isto.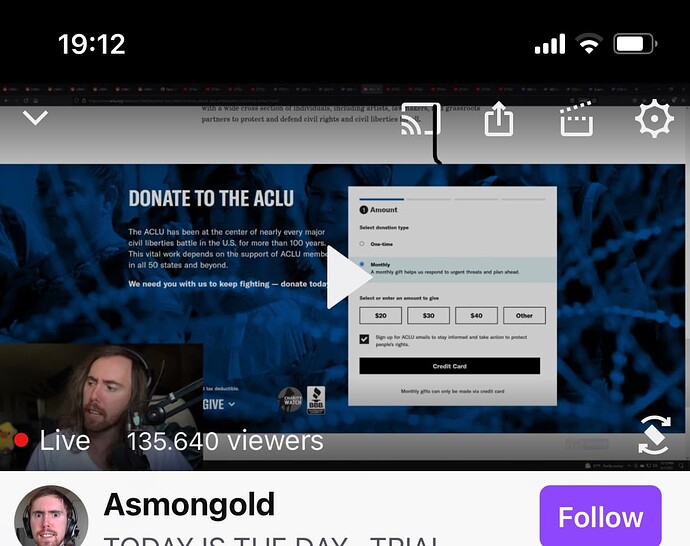 Tuga.

Upravo krenuo da pravim karaktera… i odmah imam utisak da igram mobilnu verziju D3…Necromancer i Crusader izgledaju identicno kao u D3…imam osecaj da ce i vecina spelova biti copy/paste D3…Demon Hunter je tu, on je predstavljen u D3, Monk takodje uz vec spomenutog Crusader-a ali gde je Witch Doctor ako nam je D3 uzor…

Ja sam krenuo sa monkom. Haos od igre. verovatno ce dodavati vremenom. Bice ovo veliki hit. Prakticno jedina mobilna igra koju cu da igram… ikada.
Da li se ogleda u nekom delu igre da je p2w kao što je neko naveo gore? I kakav je tip misija, da li mora da se baci no life da bi se nešto postiglo?
Da li je ikad bilo drugacije?