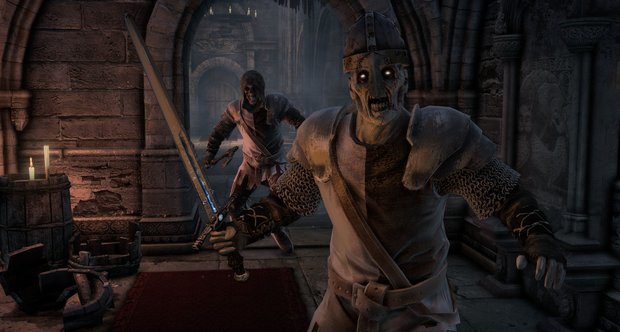 Posto Dead Island 2 nije prosao kako treba, izdavac je resio da gamere posalje u borbu protiv monstruma iz pakla i to na ovoj generaciji konzola

Igra ce imati 4 co-op…
Techland brought you and your chums together to battle zombies in Dead Island, and now it's sending you after monsters from Hell. The developer today announced Hellraid for PC, Xbox 360 and PlayStation 3, a "first-person slasher" with four-player co-op and a rather Left 4 Dead-sounding 'Game Master' system. So that's what became of Project Hell.
Apparently monsters from Hell are up to the sorts of things monsters from Hell do, and you need to stop them as a Warrior, Rogue, Paladin, or Mage (you stop them by killing them).
The official announcement says it boasts "elements of hack & slash RPGs, first-person shooters and online multiplayer games," with "exploration, looting, questing, weapon crafting, boss fights, armor customization, character development, leaderboards, magic and so much more."
Hellraid will have a full single-player as well as four-player co-op murdering. The Game Master will place enemy and loot spawns procedurally as well as generate challenges, to keep things fresh.
Hellraid is scheduled to launch later in 2013. Techland plans to self-publish this one. Hit the official website for more information.