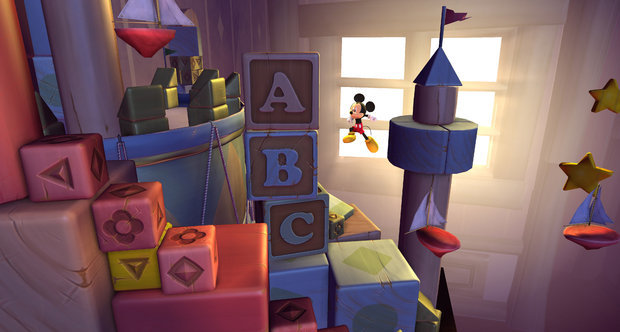 Sega has officially confirmed what we suspected from its not-subtle-at-all teaser trailer: Castle of Illusion is coming this summer. We weren't sure if it would be a straight port or an HD remake, but a new look at the screenshots show that it's certainly the latter.
PlayStation.Blog showed off the game, coming from Sega Australia. According to the post, Sega is working closely with the original director of the game, to "realize many of the elements that were intended for the original game, but couldn't be achieved until now due to the technical limitations of previous generation consoles."
The game was outed by the Brazilian Ratings Board, which indicated that a PlayStation 3, Xbox 360, Wii U, and Vita version are in the works. Though the blog only mentions the PS3 version, but it's probably safe to assume the other platforms are due as well.
Update: The game will also hit Xbox 360 and Windows PC.