The action-packed 2015-2016 football season is on the horizon, and that means it's time to start getting excited about EA's _Madden NFL 16. But, most pertinently, that means it's time to cast your vote for this year's [I]Madden cover athlete!
It's one of the highest honors in the NFL, and – as usual – the ultimate winner is up to fans like you. This year's [I]Madden cover semifinalists are **Odell Beckham Jr. (New York Giants wide receiver), [B]Antonio Brown (Pittsburgh Steelers wide receiver), [B]Rob Gronkowski (New England Patriots tight end), and [B]Patrick Peterson (Arizona Cardinals cornerback).
Voting kicked off earlier this week and you can cast your own vote in game through Madden Ultimate Team on either Xbox One or Xbox 360. You'll receive one Cover Vote Collectible the first time you log into MUT this week. You can use this and other Cover Vote Collectibles to complete Cover Vote Sets – one for each of the four semifinalists. Don't miss this limited-time opportunity!
First-round voting closes on Monday, May 11 at 3:00 AM Eastern time. The finalists will be announced on Tuesday, May 12, with the winner bring crowned on Wednesday, May 13 during ESPN SportsCenter at 6:00 PM Eastern time. Make your voice heard, and get your favorite player on the cover of Madden NFL 16!_**[/B][/B][/B][/I][/I]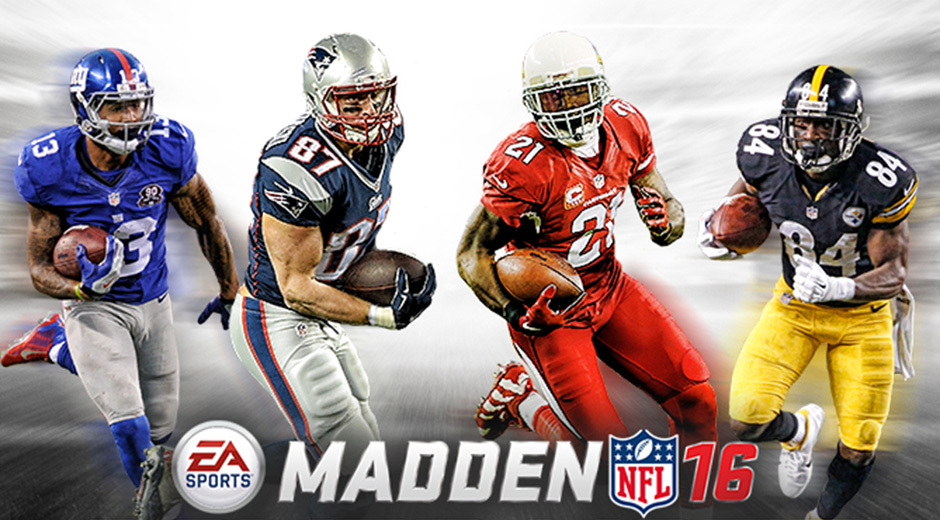 Izvor:
http://news.xbox.com/