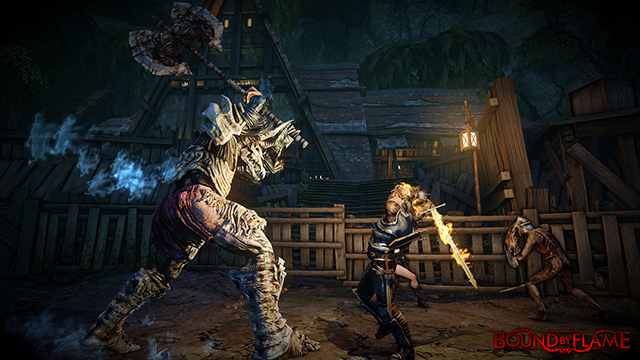 Customization-heavy action-RPG Bound by Flame will arrive on current-gen consoles, PC, and PS4 May 9, developer Spiders announced today.
Bound by Flame tells the story of the player-created hero's life after being bound by a fiery demon. Throughout the adventure, the player will be tempted to use the demon's powers, but each use steals away more of their soul. According to the developers, Bound by Flame will feature a grueling combat system that requires players learn the attacks and skills of enemies and adapt new strategies accordingly.
Bound by Flame will be available on Windows PC, PS3, PS4, and Xbox 360 come May.
http://www.egmnow.com/articles/news/action-rpg-bound-by-flame-launching-on-ps3-ps4-xbox-360-and-pc-may-9/