Vec imam ekipicu za ovo i bice ludilo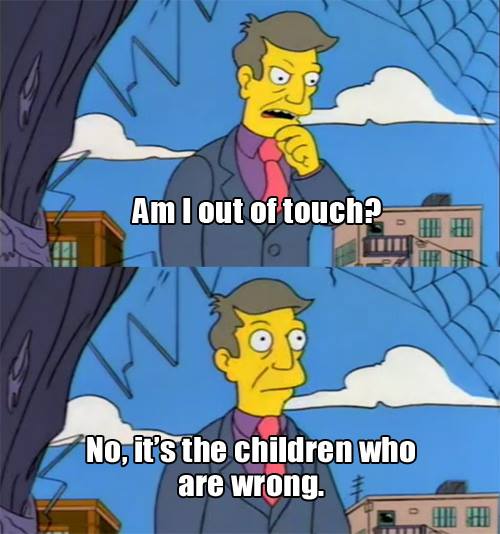 Ja koliko god gledao ovo meni nema ama baš ništa zanimljivo u vezi igre. Matori sam izgleda.
Ja ovde vidim mesavinu overwatch-a,fortnite-a i onog sarenog sranje sto se gadjaju s bojama na nintendu a posto me nista od toga ni 1% ne zanima onda logicno i ovo mi je glupost.
suocite se s gorkom istinom, polako klizimo iz ciljne grupe.

Ma ostarili ste nema sta. Ova igra je cista zajebancija a tako i izgleda. Gle likova samo. Imamo metalca iz finske, zmiju koja upravlja mrtvim telom, delfina u robotu, penzosa koji je izasao bez obzira na koronu i zabrane. Ma di ces bolje

What the fuck just happened.
Sigurno jedna od maštovitijih igara i po ovom trejleru čini se da će postajati lore oko nje. Svakako nije za svakoga, posebno što je izuzetno team based. Komunikacija i sinhronizacija će oduvati svaki oblik lone wolf pokušaja. Barem da su izbacili još dva tri heroja. Ali ok, hajde da vidimo.
Igrao dva meča, prvi izgubio drugi dobili. Poenta je da se nauče abilities. Malo sam proveo u Dojo i odmah se oseti razlika kada bolje poznajete lika kojeg vodite.
I dalje važi timski rad >>> usamljeni vuk. Imali smo 2 tenka, 1 dps i 1 support. Dok support nije skontao šta treba da radi bilo je čupavo ali smo se izvukli.
Uglavnom, haotična makljaža koja često mami osmeh na licu. Jedino bi bilo dobronu svom tom haosu da UI bude malo čistiji kako bi se jasno videlo šta je cilj. Kontam da je dobar deo i da se mape nauče.
Toliko cekali ovu igru i istekne mi gpu juce

.
Sad i da ocu ne znam kako da ga uplatim…
Jedan od prvih opisa
EDIT
Izaslo jos opisa i ocene su solidne uglavnom al kolko ja vidim interesovanje vecine je da no one gives a fuck …
Moraće da pumpaju nove heroje, mape i kozmetiku da bi ostali relevantni u žanru. Tim od 15-20 ljudi će to teško da postigne mada nikad se ne zna. Rainbow Six Siege je izašao svojevremeno sa užasnim recenzijama a trenutno je jedna od najigranijih igara na planeti. Ne kažem da Ninja Theory može to isto da uradi, ali hajde da vidimo za godinu ili dve gde su.
Mene trenutno ubija ping jer se kačim na Eur servere (jer ne postoje MIddle East) i 200ms je nepodnošljivo. Da je oko 120ms to bi i bilo nešto, ovako samo odmažem svom timu…