The new Alienware Alpha is Windows 8.1 console. It's a pretty powerful piece of technology, but could it be competition for PS4 and Xbox One?
This new gaming and entertainment system was a surprise announcement at E3. And let me tell you, this thing has killer specs.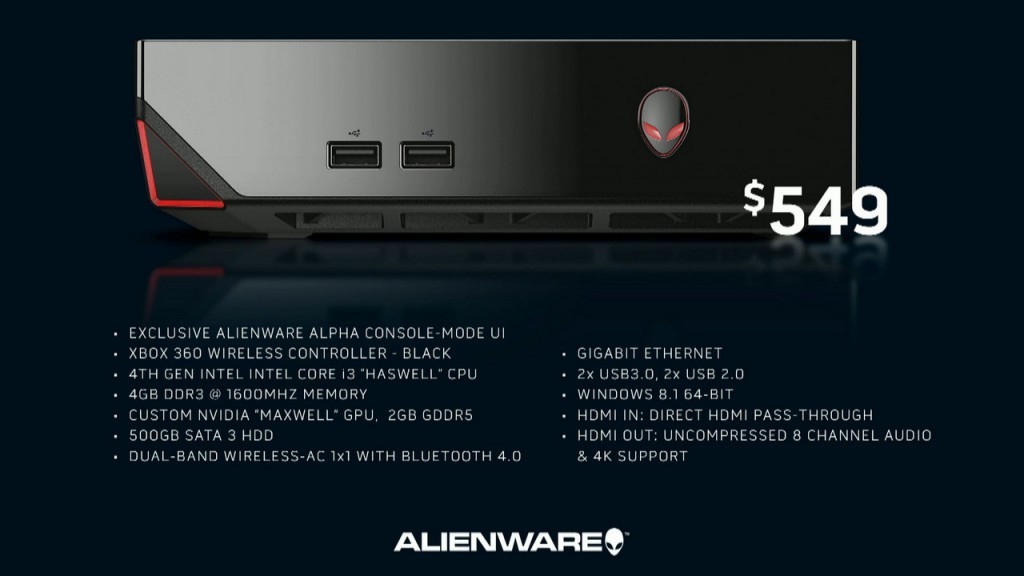 Some of you might be thinking, "Only an i3 processor? They could do better." Well Alienware thought of you kind of people. There will be the option for users to choose an Intel i5 or i7 processor. In addition, you can choose 8GB of RAM and up to a 2TB hard drive. WiFi can be 802.11ac 2×2 if you'd like too.
The Alpha wasn't supposed to run Widows originally. In fact, it was supposed to run Steam OS (maybe why it looks familiar to some). But Valve delayed the Steam Machine program, and Alienware didn't want to wait.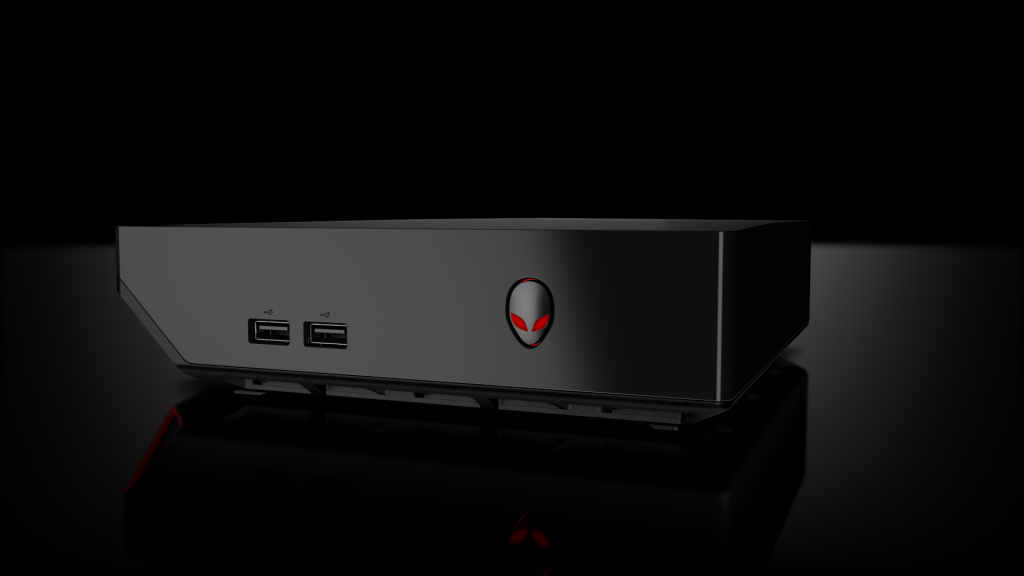 The Alpha will be shipped Steam OS and Steam controller ready, for when they do come out. The console will ship at $540, with an Xbox 360 controller. No keyboard or mouse will be necessary. It will ship in time for the holiday season.
Source: http://bgr.com/2014/06/11/alienware-alpha-windows-8-1-console/