Plus mobilna igra
i Age of Mythologies Retold
E ova mobilna me već zanima. Bez sprdnje.
E ovo sam se nadao da ce doc, moja omiljena strategija, mozda i omiljena igra generalno aj konacno, koliko sati sam odje proveo, u II, ihaaaaaaaaaaaaaaaaaaaaa.
Ova igra zasluzuje posebnu temu, konacno!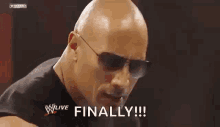 Age of mitology? Au pa to sam presao 800x kao klinac.
Kad izlazi, jel i 1 i 2? Gamepass?
Prvo PC Game Pass, nakon toga bi trebalo konzolni port, kao i AoE.
Auuu konacno! Nadao sam se dugo ovome. Odlicno.
Ovo za tel bi moglo biti interesantno.
Da li je ovo crossbuy Windows i XBOX?
Nadam se da ce biti controller vs controller fazon jer realno ove igre su najvise za mis i tastaturu iako znam da podrzava konzola.
Command and Conquer Red Alert se ne slaze

Na toj igrici sam bukvalno odrastao, red alert 3 nikad na zalost nisam imao prilike da probam.
A prva strategija ikad na konzoli je Warcraft 2

Ja sam probao commandos da igram na kontrolu i nikako se nisam snašao. Prosto navikao da taj tip igara igram na Mišu i tastaturi… Verovatno će tako biti i sa ovom igrom…
Jel mogu šifre da se kucaju?

Jedva cekam da probam, dosta pozitivnih ocena ima igra. Kazu da je odlicno sredjena za kontroler a tu je i opcija da se nakace mis i tastatura (idemo konzola do kraja i bez pomagala

).
Ima oko 200h kampanje i 35 civilizacija.
Izgleda mocno, ali tek kako izgleda IV

to tek jedva cekam.
Inace ovo danas dostupno od 18h po nasem.